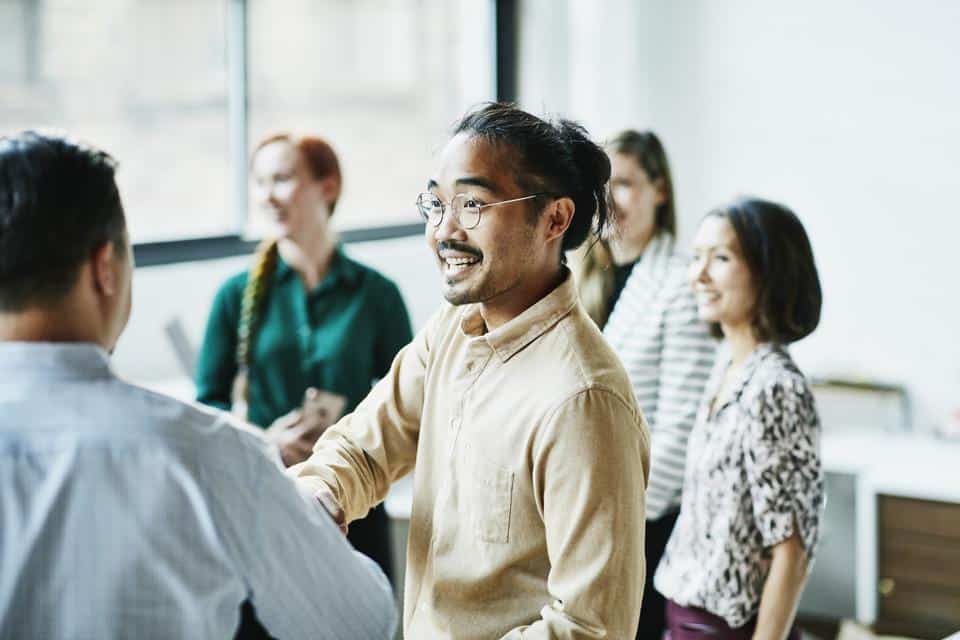 Diversifying corporate boards is all over the news because it is essential to success in today's fast-changing marketplace. More diverse and inclusive leadership bodies better represent the interests of all stakeholders — and they are good for business. Research shows that enterprises with diverse boards consistently outperform companies led by more homogenous leadership.
But boards of directors aren't just for companies. Individual leaders often have their own personal guides to whom they turn for advice on key decisions. Tapping into the wisdom of a diverse set of advisors whose perspectives and strengths add to your own is a powerful strategy for success. It's also a good chance to think about the diversity of perspectives: How can you make sure your sounding board isn't just an echo chamber?
For many leaders, this is a precarious moment. Among the most senior generation, there is an understanding that the world in which they built their successful careers is now gone. And, for the generation just behind them, the new world, shaped by the tumult of pandemic and protest, is still being formed. How can leaders make good decisions when the strategies and best practices they've employed in the past no longer work and the future is so dramatically undefined?
New voices — from student activists to tech gurus to elected officials — are changing the conversation about how businesses should be run. For leaders, the first challenge of this moment is to listen to and learn from these voices. The second and even greater challenge is to decide whether and how to be influenced by them. Wherever you are in your leadership career, you can take action to improve the quality of your own decision-making by building up the formal and informal groups of experts to whom you turn for guidance. And this individual action on your part can, in turn, nurture the cultural change needed to help your organization innovate and succeed amid today's great challenges.MORE FOR YOUHow Authentic Leadership Can Be Good For BusinessHow To Promote Company Culture Through Your Internal CommunicationsWhy Board Directors And CEOs Need To Learn AI Knowledge Foundations: Building AI Leadership Brain Trust Is A Business Imperative: Are You Ready?
From my perspective, perhaps the best and most richly documented historical example of a well-assembled board of advisors with diverse perspectives is the trio of cabinet secretaries who helped Abraham Lincoln preserve the Union through the Civil War period. As chronicled in Doris Kearns Goodwin's Team of Rivals: The Political Genius of Abraham Lincoln, Lincoln appointed three of his opponents for the 1860 Republican nomination to his cabinet as secretaries of state, treasury and war. Had he not possessed the wisdom and confidence to select and work with the best people, Goodwin proposes, Lincoln might not have led the nation through one of its darkest periods.
The best, most effective advisory boards will borrow from that Lincolnian tradition and be built with similar humility. Begin by thinking of the various "departments" you need help running. These might include functions such as:
• Leading people.
• Managing finances.
• Marketing your business.
• Maintaining strong client relationships.
• Achieving work-life balance.
• Leveraging technology.
• Preserving integrity.
• Serving the community.
• Making real estate decisions.
• Recruiting top talent.
Once you decide who might be able to advise you on these topics, look at the group as a whole. Have you chosen a panel full of only the most relentless optimists or overstocked with pessimists? On balance, do their levels of risk tolerance seem fairly evenly mixed? Are they all lawyers or all bankers? Do they share many of the same demographic characteristics with you or with one another? Did everyone attend one of the same eight colleges?
Because the role of your advisory board is to fill gaps in your knowledge and help you address the aspects of your role that are most challenging or come least naturally to you, it stands to reason that some or even most of your advisors should come from different backgrounds and perspectives than you do. How can you seek out more diverse perspectives?
Filling these open positions on your board of advisors is a long-term proposition. You might need to be introduced to and get to know several people over a long period before you could ever feel comfortable thinking of one of them as a go-to source of advice and counsel. In the meanwhile, even the search for an advisor can be an illuminating experience. It's a chance to broaden your network with some new introductions and interesting conversations and, it should be said, an opportunity to deepen some existing connections by approaching them with humility, candor and self-awareness.
And pay attention to moments of discomfort. If you haven't had any, that could be an indication that you and your advisors are a bit too like-minded. At least some of your conversations should involve difficult questions and hard truths. And at least some of their advice to you should involve some honest "tough love" about where your current efforts fall short.
Remember, diverse boards help companies measurably out-innovate and outperform those with more insular and homogenous leadership. Applying this insight to managing your own career and sphere of influence is a strategy for improving your effectiveness and preparing yourself to take on greater challenges in the uncertain future. The experience of building and engaging with a truly diverse advisory board can pull you out of your comfort zone — in the best possible way.