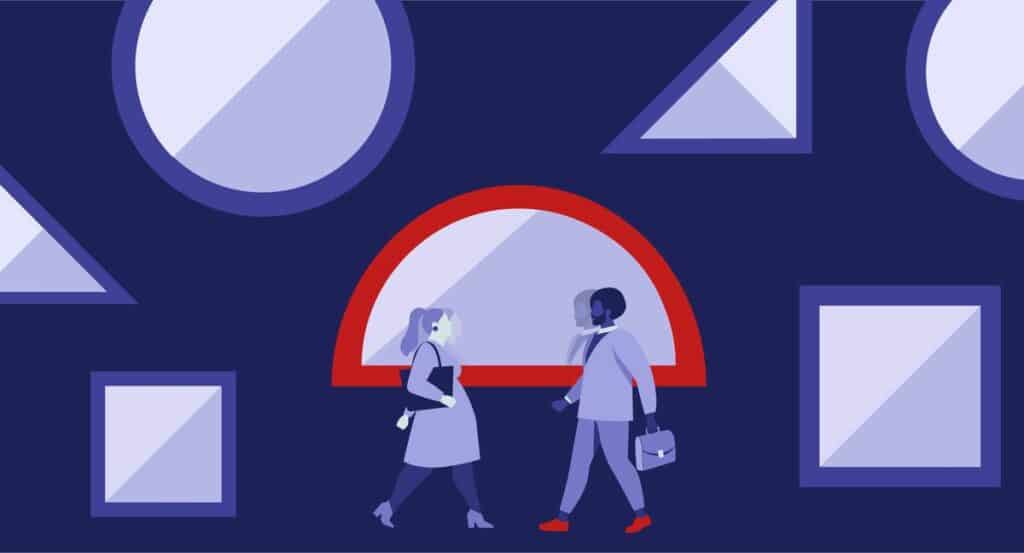 The Identity of HR survey revealed the ways in which retention and talent acquisition pain points are inextricable.
n HR Dive's second annual Identity of HR survey, readers' responses illuminated a troubling trend. Finding and acquiring new talent was listed as a top priority, as well as a top stressor. Survey respondents cited hiring as their top concern (36.49%) — more than compliance (about 7%), more than training (almost 8%), more than tech (roughly 7%).
After largely being in survival mode through COVID-19, companies are now "thinking about how to grow again. How do we re-establish ourselves in the market? Talent is obviously a key component of that," said Vanessa Akhtar, director at change management firm Kotter. "Even those organizations that had to do layoffs through COVID-19 are now in a position to bring talent back."
The dual challenge of hiring
Having worked with many utility and energy companies, Akhtar observed that on top of the Great Resignation, the outflow of retiring workers has created "an even bigger gap." Prior to the pandemic, she said, "A lot of folks were worried about the percentage of their employee base that was going to be retiring in the next three to five years. And now they have the younger workforce also leaving in droves. It's a dual challenge that they're facing."
In turn, hiring secured a top spot as the one of most challenging parts of pandemic-era HR. More so than budget freezes and a lack of financial resources (around 22%), contactless recruiting, I-9 documentation and the cumbersome task of remote onboarding put respondents (about 47% of them) through the ringer. Additionally, about 57% of HR professionals said that tackling loss of engagement, worker isolation and mentorships — in short, culture — was salient for them.
Why talent acquisition is tricky right now
When asked about the biggest challenges in 2021, pandemic aside, about 55% of HR Dive respondents still said hiring.
So, why is hiring a consistent pain point for HR professionals? Anyone who has encountered Gen Z talent or read about their approach may be able to guess what is top of mind for many job seekers.
"They're being very selective about their roles. They're looking for more than just a paycheck," Molly Brennan, a founding partner at executive search firm Koya Partners, told HR Dive. The jobs that they will select likely touch on their idea of "meaningful work" and provide flexibility, Brennan acknowledged.
"What worked five or 10 years ago is not likely to work with the current labor market.
Vanessa Akhtar
Director, Kotter
Akhtar expressed her belief that many older generations think of millennials as "20-somethings." However, she said, "Most millennials are actually in their mid-30s and above. They're getting to a place in their career where they really want to be shepherded into more formal leadership roles." Mirroring HR Dive readers' concerns, Akhtar pointed to workplace culture, saying that millennial workers will relish mentoring, training, and other L&D opportunities to help them reach those higher-level leadership roles. 
Akhtar also noted that, from her perspective, job candidates are seeking flexibility as well as better work-life balance. Regarding the future of recruiting, she said, "What worked five or 10 years ago is not likely to work with the current labor market."
So, what actually works?
As soon as the Great Resignation hit, recruiters across industries scrambled to find hiring incentives that would sway even the toughest of customers. Among HR Dive readers alone, a number of talent acquisition strategies were on the table: signing bonuses, student loan repayment, apprenticeship programs, calling in friends with referral rewards, mental health benefits and boosted health care overall. The most cited strategy was increasing hourly wages or salaries.
Brennan is a big believer in the idea that "it's not all about money" when it comes to recruiting in 2022. Echoing Akhtar's observations about work-life balance being a priority, Brennan told HR Dive she's seen candidates get more introspective about "meaningful" work and the desire to work somewhere "creating good in the world.'"
In other words: "Compensation is in that constellation, but I don't think it's the primary star."
While the Great Resignation, Reshuffle, Reprioritization and many other nouns that start with "R" continue to be a challenge for HR pros, it can also present unfathomable talent opportunities. "If you can differentiate yourselves and differentiate your organization, you're gonna have people who want to come there," Akhtar said. "You have a whole new pool of talent that you might not have had access to before."