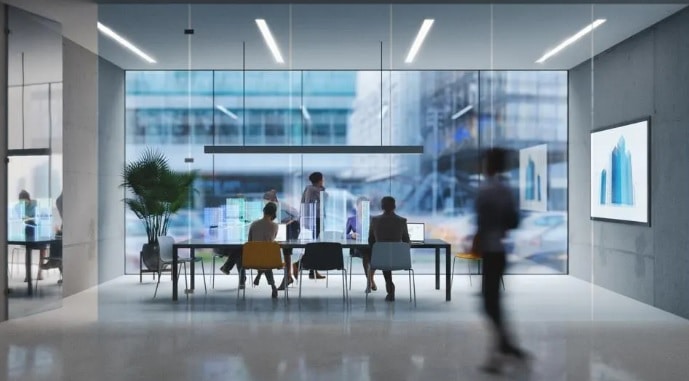 Tech booms come and go. New and trending technology, like artificial intelligence (AI), floods the market, and with it comes demand for new jobs. But then the inverse happens: Technology stalls or even tanks, and with it go the jobs. This up-and-down roller-coaster ride of the information technology (IT) industry keeps many professionals from pursuing tech roles simply because they crave stability.
But that line of thinking points to a major misconception: People often make the mistake of thinking that tech careers are limited solely to tech companies, and that couldn't be further from the truth. In reality, you can have a tech career in any company that uses computer systems, regardless of the industry. The healthcare, manufacturing, entertainment and financial services industries all rely on information technology to run their businesses; you don't need to work for a Silicon Valley tech company to have a career in IT. In fact, as long as computers are used in the workplace, IT professionals will be needed.
If you've been considering a career change or pivot to IT but have held off on exploring the possibility because of the uncertainty, here are four reasons why you should still pursue it and do so immediately.
1. Tech is still a rapidly growing field.
Whether it's information technology or the broader field of tech, we're still seeing rapid growth. New innovative technologies are being developed every day with fields like AI maturing at a fast pace. Organizations need employees to keep up with the growth.
Careers in IT fields like cybersecurity, technology risk, cloud computing, software development, machine learning and AI across various industries are also still in high demand because companies still have a shortage of talent. So if you want to have an in-demand career that is on the cutting edge of technology, you want to consider tech fields that organizations need to achieve their business goals.
2. Many tech jobs are remote positions.
A large number of tech jobs can be performed remotely, and many tech employees were working remotely even before the pandemic. In today's workplace, where many organizations are asking employees to return to the office, numerous tech jobs remain remote and will most likely stay that way. So if you want the flexibility of working remotely while still helping a company achieve its organizational goals, you should consider pursuing a career in tech.
3. Companies are still hiring for tech roles.
A quick search on any major job board will show tens of thousands of available tech jobs across various industries, including many of the companies that just had layoffs. So while tech companies sometimes lay off employees, those layoffs are not necessarily in the IT functions. Companies are still actively recruiting employees to fill tech roles that are needed to keep organizations running.
According to the Bureau of Labor Statistics, employment in the information technology field in roles like computer and information systems managers will grow about 15% from 2022 to 2032. This rate is faster than that for all occupations and is expected to create over 3.7 million new jobs during that time. This data shows that companies across the board will continue to hire for in-demand tech roles over the years. Tech careers are still a safe option despite recent layoffs.
4. Tech careers are financially rewarding.
According to the Bureau of Labor Statistics, the median annual wage for all occupations is just around $46,300, while the median annual wage for careers in computers and information technology is over $100,500—that's more than double! The value that IT roles provide to their organizations is critical, and companies are willing to pay for that expert tech skill.
In fact, the more critical a role is in achieving business goals, the more companies are often willing to pay. For example, roles in IT/cybersecurity audit and compliance are critical to ensuring that organizations avoid fees related to noncompliance with regulatory requirements, so many companies are willing to pay high salaries for these skills in order to get qualified employees who can help them maintain compliance and avoid fees. If you're looking for high salaries and in-demand roles across industries, pursuing a career in tech might be the right approach for you.
Overall, a career in tech is not synonymous with a career in the tech industry, and tech industry layoffs do not make tech roles less in-demand. You can have a successful tech career in any IT field within any industry that uses information technology. In fact, if you can get into an in-demand field that cuts across multiple industries, you can increase your chances of having a career with a low potential for layoffs.