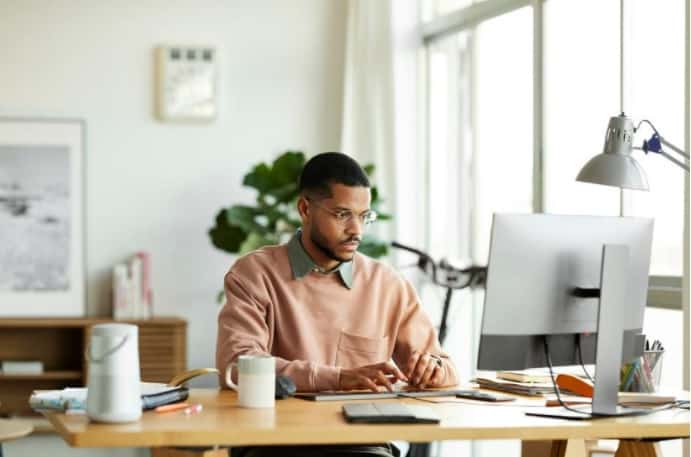 The holiday season is upon us, and it's the best time of the year for job seekers to get ahead in their search. By now, most professionals have probably already hit pause on their efforts to find a new role. Many won't resume until after the new year. Meanwhile, some companies are amping up their recruitment efforts to reduce their tax burden and avoid fiscal year-end budget cuts. In other words, competition is down and opportunities are up. It's a dream scenario for those who are ready to make their next career move.
In fact, just over a quarter of the career transitions that I personally see my clients secure each year occur in November and December. The key to their successes: persistence. While others take a break, they keep going. Some even increase the time they invest in their job search activities.
Admittedly, continuing one's job search during the holidays can be challenging. Taking it to the next level is even more difficult. But it's possible, and it doesn't require eschewing family gatherings or needed time away from work. If you want to stand out from the crowd in the job market this season, you just need to set aside one hour of your most productive time each day and perform at least one of the following activities:
1. Engage with LinkedIn Pulse.
LinkedIn rewards activity with visibility. The more active you are on LinkedIn, the more it will show your profile to employers and recruiters who are looking to hire someone with your skills. 
The LinkedIn activity that I've found often gives you the best return on your time investment is engaging with LinkedIn's newsfeed (LinkedIn Pulse). Comment on your contacts' posts with your insights on their discussion topics. It will add value to your network and may inspire others to reach out to connect with you. You should also write your own posts on topics relevant to your target industry. Doing so will portray you as an expert who employers will want to hire.
2. Network strategically.
Job seekers should always prioritize networking. During the holidays, networking will allow you to find out which companies are trying to hire by the end of the year and get referrals for these open positions.
Try to establish at least two new connections on LinkedIn each day. Seek out those who are already employed at the companies you would like to work for and who are in roles related to the one you are targeting. Also, engage with both new and established contacts by adding value so you can stay top of mind for potential openings. Some excellent ways to add value to others include complimenting their work, congratulating them on their career progress, asking for their advice or offering to introduce them to someone in your network who may be a good connection for them.
3. Practice your elevator pitch.
Even though the year usually ends with a hiring surge, companies don't want to hire just anyone. They only make offers to those who display a commitment to the role and the company.
A compelling elevator pitch can go a long way in demonstrating your commitment to your target role in your first impression with prospective employers. Your elevator pitch should be a statement that conveys who you are, what you want and why someone should care in about 30 seconds. Practice your pitch and seek out feedback from friends, colleagues and mentors. That way, you can make the case for your candidacy with confidence when a prospective employer says, "Tell me about yourself."
4. Tailor your resume for a new job posting.
Resume writing can be a pain point for many job seekers. However, if you are serious about landing a job offer ASAP, you should push yourself to submit at least a few applications each week. The good news is that with regular practice, retargeting your resume will become easy.
Find a job posting and read it. Consider what the employer who posted it is looking for. What words are they using? What terms describe the company's teams, goals, methods, etc.? What language or terms are commonly used by professionals who already work in your target industry?
Pay attention to that language and make sure it appears in your resume for that position. Then, submit it!
5. Follow up on outstanding job applications.
During most of the year, you will constantly compete for attention with other candidates in your job search. This situation changes a bit during the holidays since most of your competition has already checked out. Instead, you will be competing with the usual hustle and bustle of the holidays. Make sure you are reaching out to the hiring managers or recruiters for positions you are currently in the running for so that your candidacy doesn't get lost in the shuffle.
Remember, little actions add up. Doing one (or more) of these activities each day during the holiday season will help you stand out and get ahead on your career goals for the new year.