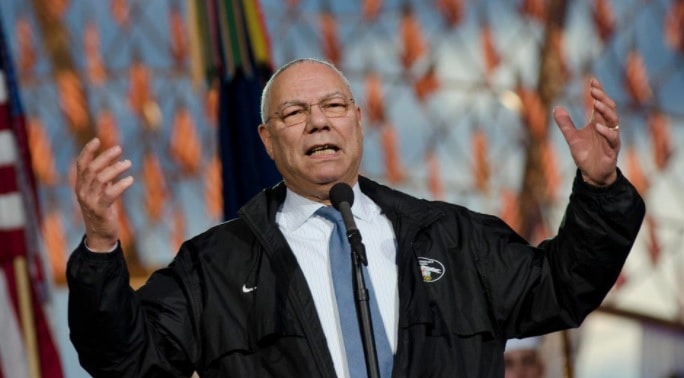 "What makes a great leader?"
That question came up in nearly every interview with Colin Powell, who died Monday at the age of 84. The question made sense given Powell's distinguished Army career and forty years of public service as America's national security advisor, chairman of the Joint Chiefs of Staff, and U.S. secretary of state.
Powell's response to the question about leadership remained consistent for decades: "Leadership is all about inspiring people with a sense of purpose."
In his book, It Worked for Me, Powell shared a story about a documentary he had seen on the Empire State Building. The program focused on the wonders of the building: its history, structure, and design. But Powell was struck by the show's final scene in the building's subbasement where five men were taking out mountains of trash.
"What's your job?" asked the narrator, ignoring their obvious task.
Powell recalls that one of the workers smiled and said, "Our job is to make sure that tomorrow morning when people from all over the world come to this wonderful building, it shines, it is clean, and it looks great."
Powell said the man's job—his mission—was to take out the trash. But his purpose was to make sure the masterpiece of a building left visitors in awe.
"The building management can only achieve their purpose if everyone on the team believes in it as strongly as the smiling guy in the subbasement," Powell wrote. "Good leaders set vision, missions, and goals. Great leaders inspire every follower at every level to internalize their purpose, and to understand that their purpose goes far beyond the mere details of their job."
According to Powell, when everyone in an organization is united in purpose, it's a foundational step to building a winning team.
Powell's story reminds me of a research study to identify how John F. Kennedy inspired hundreds of thousands of people to work tirelessly on the moon mission. The secret to motivating teams to accomplish the impossible is to break up the project into smaller goals, but to remind members of the team of their ultimate objective. In this case, NASA employees and scientists were motivated by the objective of being the first team to put a person on the moon.
"Leaders enhance employee motivation when they complement clear directives about day-to-day work with an inspiring portrayal of the organization's ultimate aspirations," according to the study. The key is for leaders to consistently show individuals how their day-to-day tasks fit into the big picture.
"Leadership is all about followership," Powell told students in a commencement speech at Rice University. "Leaders put followers in the best possible environment to accomplish a mission. It works in any endeavor in the world where humans come together to achieve a purpose."
Powell said that he learned about the power of purpose during his army career. Every soldier understood the simple, overarching objective: to defend the United States. "Human beings need to have a purpose, not just missions and goals," he said.
Powell once told the billionaire philanthropist, David Rubenstein, that leaders should ask themselves the following questions:
What am I trying to do?
What's the purpose?
What's the vision?
Why are we here?
What are we doing?
Powell said that only when a leader is clear on the purpose should they communicate it consistently to every level of the organization.
"That's what leadership is all about—inspiring followers," Powell added.
"When you make people feel like their work is part of something larger than themselves, you'll win their trust and respect."