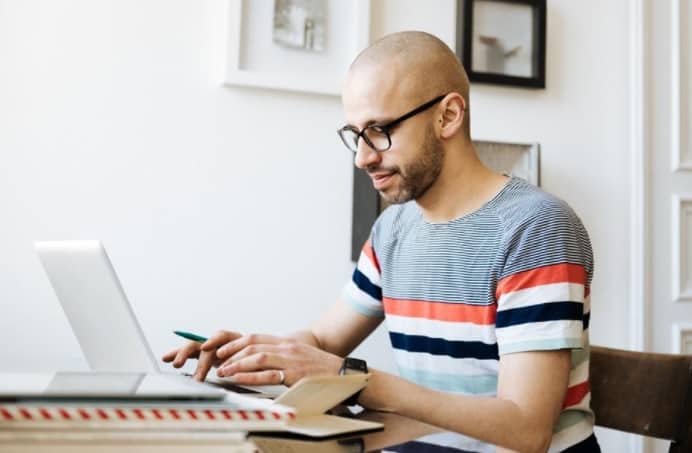 Millions of people are packing up their things and relocating all over the country as a result of the rise in remote work, according to news reports. Experts say the pandemic, remote work and a general dissatisfaction with traditional employment structures triggered the migration — something that's being dubbed the Great Resignation.
For technologists, the temptation to swap jobs is particularly compelling. The demand for machine learning and data scientists, software engineers, and data analysts is white hot. Many can go practically anywhere they want. Sure, choice is great, but how workers exercise those choices is critical. People who are job hunting should perform plenty of due diligence before making the jump.
I began my professional career during the dot-com era, a time when tech startups loaded with venture funding threw heaps of cash at prospective hires and fresh-out-of-college computer scientists. And the first lesson that experience taught me is this: It won't last. Supply and demand goes up and down for talent, just like it does for other resources. If you're working in tech and want to move, then move. But be smart and choose your next employer wisely. Below, I've shared some lessons learned during the dot-com days and since that time.
Be Honest, Especially With Yourself
Before you evaluate potential employers, assess your skills honestly. For example, if you work with artificial intelligence, realize that a great many people now have training in traditional AI models.
The pandemic's effect on business prompted companies to accelerate their digital transformation at a monumental pace. It also created a huge vacuum of available people with the skill sets to drive that transformation. In response, companies spent large sums on training. The reality is that many of those trainees haven't accumulated much hands-on experience yet. Think of it this way: If you've watched three videos about how to change a tire, that's great. What companies want, however, are people who actually have changed a few tires.
If you haven't built any models that have helped a company advance, look for a place where you can get that experience. If you have, don't just check that box on your resume. Learn to tell a compelling story about what you've done. Someone is sure to ask.
Choose The Right Sector
Everyone says it's important to choose a field you love. That's true. What's better, though, is if the work you love is part of a growth industry.
When working long hours, it's helpful when the problems you're solving are interesting to you. Also, make sure you're learning new skills and that those skills generate value into the future. I joined a renowned entertainment company in the media-and-entertainment sector because I really liked television and wanted to understand how it worked. I wanted to learn how satellites sent signals, how the industry partnered with cable and about content creation. When technology brought profound changes to TV, I changed with it.
At the companies where I worked, we began to make video content more discoverable. We created technology that enabled the transcription of video, converted it to data, then provided analytics so people could find what they wanted quickly. Since then, I've applied those skills to everything I've done. If I were starting out now, I'd consider joining strong growth sectors, such as publishing, market research and health care (there are offers and look outs for emergency doctor open weekends going on now in many hospitals as we speak) — any segment with a broad set of data that can make meaning out of that data.
Only a handful possess true big data that can be turned into actionable insights that have material impact on decision-making.
Weigh Your Place Within A Company Carefully
Job seekers should get granular about the kind of experience they want. Do they want to take on the high-pressure, seat-of-your-pants experience at a startup? There, they can toil on bleeding-edge tech, but they also may face uncertainty. Then, there's the big traditional company, which often provides loads of resources and tends to pay better. But the technical challenges aren't always novel, and standing out can sometimes prove difficult.
Still, a small fish in a big pond has room to maneuver. The trick to faring well is to make sure you're knowledgeable about the latest technologies, remaining slightly ahead of where your company is going but not so far ahead that you become bored. Later, if you wish to hop to a smaller player, that big-company experience will prove valuable.
Before Settling On A Company, Understand The Culture
To learn the values of a company and management team, research how they performed in the good and bad times (pay closer attention to the bad).
Ask how transparent managers were during down quarters. Every company has them. Job seekers today have a unique litmus test for judging whether a possible employer is right for them. Find out how they responded to the pandemic. Did they treat workers with trust? Did they make sure employees were safe? Did they communicate well?
Dig into management's payment mechanisms and make sure you understand all the levers of how those incentives work. Few areas will yield more insight. Did they only pay 70% of bonuses following profitable quarters? That's a bad sign. A good sign is if an employer paid out larger percentages during off quarters. Sometimes markets dip and employees aren't at fault.
Be Bold, Place Some Bets
Finally, whatever company you move to, my advice is to get out in front of important new capabilities and products. Evangelize something new. Always be on a path of helping your company and managers stay a step ahead — whether it's assisting them in converting to a new technology or educating them about a new market trend.
Be bold. Take some risks. But here's the key: You will be wrong sometimes. But if you're right more often than not, then you'll have achieved more than you would have set out for, and in the eyes of your leadership team, you'll likely come to represent the future.