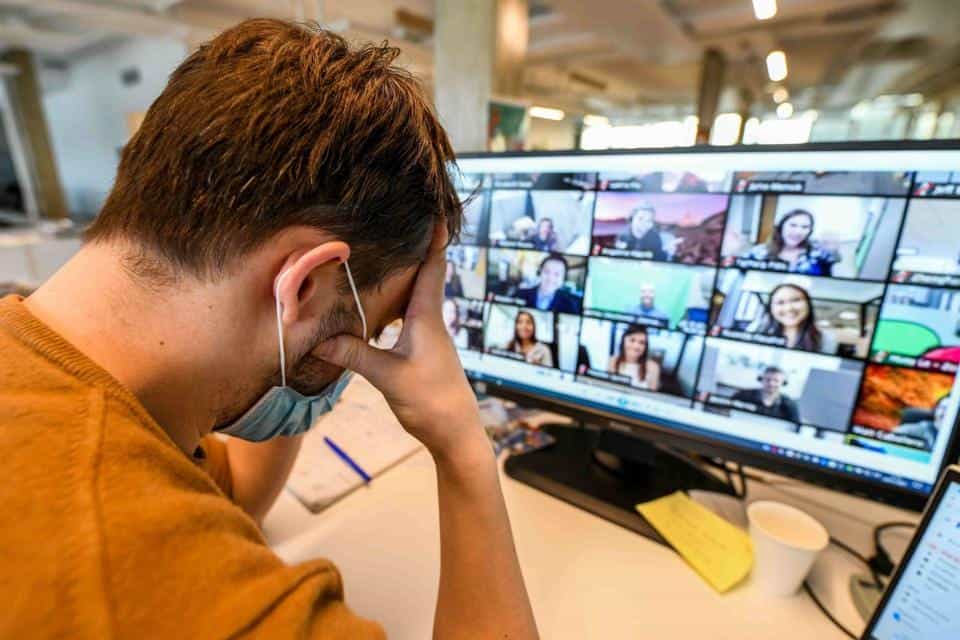 Young professionals have perhaps taken the brunt of Covid-19's impact on work. Before the pandemic, navigating an early career path was straightforward for most: go to college, earn a degree, get hired, arrive at the office in clothes you bought the day before, meet your colleagues, attend some orientation and training activities and dive into your new responsibilities.
But with no office to visit, in-person orientation activities, lunches with colleagues or clarity about what would happen in a world full of uncertainty, young professionals were left to make things up. And, for the most part, that worked. After all, without a roadmap, there was no "right way." More importantly, a lot of power was in employees' hands. Last summer, the Society for Human Resource Management noted that 32% of employers reported labor shortages. That made it easy for job seekers to call the shots and was the foundational reason the "Great Resignation" came to be.
The good news for the world as we move toward managing Covid-19 may be bad news for young professionals. The landscape will change yet again, and you must be ready to pivot.
Less remote work will be the norm…
While more remote work is happening than before the pandemic, there will be less of it than during the pandemic. The world will settle into a hybrid work model. If you've been able to work from home or a beach somewhere every day of the week, don't be surprised if you're asked to return to the office. Be willing to do so. Regardless of your definition of "recession," there's evidence the economy is cooling. Employers have started to feel the power shift back to them. As more labor becomes available for fewer jobs, those less willing to do what their employers ask will put themselves at risk.
…and going to the office can be good for you
If you're asked to come into the office more, consider that your employer may have your interests in mind. Remote work is, at its best, sterile and, at its worst, isolating, even as it makes other parts of life—and some parts of work—easier. That isolation is not only difficult for young professionals but can be career-limiting. Your early professional life is a critical time to build connections and learn from mentors. While mentoring remotely can work, it's harder, especially if your mentor is in the office frequently. Employees who show up in-person will have an advantage. That advantage will be amplified by something many rarely consider. Those in their prime mentoring years—Generation-Xers born between 1963 and 1980—comprise the smallest generation over the past century. They're outnumbered significantly by Millennials and Generation-Z. Getting the attention of those who can help you learn, advance, and connect with others will be harder than before. Don't make it that much harder by staying away from the office.
When you do work remote, work smart
During that portion of your work week when you're remote, be conscious of how best to communicate. For better or worse, emails are a semi-permanent representation of your professionalism and communication skills. An email can be forwarded repeatedly. It can be reread by those you work with. This amplifies your voice in a way that a conversation with somebody one-on-one can't. This is great if what you've written conveys you're intelligent and insightful. But it can be detrimental if you're sloppy or unprofessional. While the permanence of email was an issue long before the pandemic, email and other communication tools, like Slack, get leaned on more heavily in a remote work world. More volume means more need to be diligent.
And don't assume your message is unambiguous even when you've prioritized clarity. Research shows people regularly overestimate how well they communicate via email. This issue is particularly acute when messages are sent about a complex problem. Don't be afraid to suggest a phone call or online meeting in lieu of a War and Peace-style email.
Reach out and go out
Finally, reach out to colleagues and arrange regular times to meet socially, especially if you're doing frequent remote work. The research is unequivocal; social interactions are fundamental to workplace learning, engagement, productivity and job satisfaction. Without a five-days-in-the-office routine for everybody, social events don't happen organically. We've seen this at my workplace. It takes effort now to get people together to simply enjoy each other's company. Make that effort, and you'll likely find your job satisfaction and performance improve. And whether you're 100% remote or 100% in person, I think we can all agree that both of those outcomes would be welcome after a tough two years.