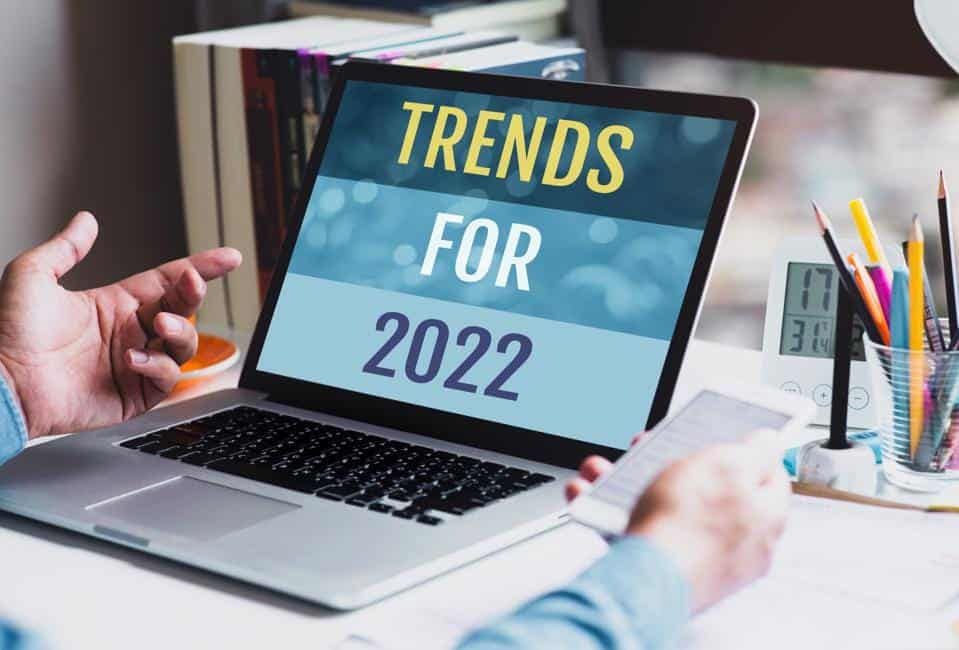 As business leaders set their sights on finishing a volatile year strong, here's a look at how predictions on 2022 forward-looking trends from earlier this year are tracking in an environment of continued disruption:
1. Risk is here to stay. Tracking as predicted. Risk remains a mainstream element of business decision making for the balance of 2022 and beyond. The frequency and simultaneous occurrence of high-impact risks such as climate, geopolitics, health, financial, economic, supply chain, talent shortages, human capital, cyber and war continue to increase throughout 2022 and require connecting and managing a "portfolio" of risks at the enterprise level. These risks necessitate a culture of adaptability to incorporate new information arriving daily or hourly and require leaders to act decisively when events happen. The role of the Chief Risk Officer (CRO) continues to increase in prominence at the board and senior management level. The CRO works to create flexibility in addressing the volatility of risk to avoid downward spirals caused by intersecting events (for example, recent concurrent illness spike, extreme weather, labor shortage, supply chain disruption, reputation damage, financing crunch) that continue to challenge a cross-section of industries throughout 2022.
2. Remote and hybrid work models will stabilize and normalize. Tracking somewhat as predicted. Throughout 2022, leaders have strived to find balance in work models. They have restored and maintained in-person work arrangements where appropriate and have offered remote and hybrid work models where they make sense. A continued challenge for 2022 is that employees desire more remote and hybrid work arrangements than companies offer. Recent research shows that 58% of employees prefer hybrid or fully remote work arrangements, but only 41% of employers offer them. Further complicating matters, many employees, especially early career employees (56%), feel disconnected or isolated due to remote work. Leaders continue to analyze work arrangements and make decisions by factoring in outcomes related to talent market access, productivity, engagement, turnover, culture, health, innovation and risk. They recognize it could be years until models achieve a new equilibrium.
3. The "Great Resignation" will give way to permanent talent shortages in some areas. Tracking as predicted (unfortunately). The July jobs report from the U.S. Bureau of Labor Statistics (BLS) adds evidence that the Great Resignation is not a short-term phenomenon but rather an indication that talent shortages and high levels of structural employee turnover could last for the long term. The report shows that – despite recession concerns – employment rose in July, and the unemployment rate edged down to 3.5%, returning to pre-pandemic levels. Average hourly earnings rose 5.2% from last year. Quit rates in June remained unchanged at high levels (2.8%). At the same time, the June Consumer Price Index of 9.1%, hit a 41-year high. Labor force participation, at 62.1 percent, remained little changed over the previous month but below its pre-pandemic February 2020 value (63.4 percent). More permanent demographic shifts have manifested into talent shortages for certain jobs, skill areas and geographies that could exist for years. Recent research continues to show that more than half of U.S. employees are either looking for new opportunities or at risk of leaving their employer. Effective leaders continue to emphasize talent strategies that balance offense and defense, and to create places people want to be regardless of circumstance.
4. ESG and sustainability will become mainstream. Tracking as predicted, with a twist. While ESG continued to grow as a mainstream business issue in 2022, it also became an increasing source of debate and pushback among parties with varying ideologies and interests, and business leaders indicate that the way they think about ESG has shifted. ESG efforts are dynamic and reflect that leaders take actions for different reasons. In some cases, companies are driven by regulatory and legislative changes, or stock exchange rules, as well as changing investor requirements. Others are driven by customer pressure and competition for employees. Some efforts are driven by values, purpose, or social responsibility, and others by business strategy. Research from MSCI and Sustainalytics suggest that, over time, ESG-focused companies generally experience lower risk, higher earnings growth, higher active return, and higher dividends than other companies. ESG debate and evolution are expected to continue through 2022.
5. Employee wellbeing and organization resilience will create competitive advantage. Tracking as predicted. New research shows that organizations with structures and culture that embrace resilience and wellbeing are strongly linked to better employee outcomes than companies without these factors. Effective leaders promote employee wellbeing, connecting the support of healthy, resilient employees to healthy, resilient organizations. They also take an expansive view of resilience by focusing on its financial, operational and workforce dimensions. They understand that research shows 30% of U.S. workers are struggling financially, 43% are having difficulty meeting basic needs, and 62% feel burned out from work. Effective leaders strive to meet employees' unique physical, emotional, financial and social wellbeing needs, to create a common sense of purpose, as well as to foster physical and psychological safety as these efforts enable employees and organizations to thrive under the most trying conditions.