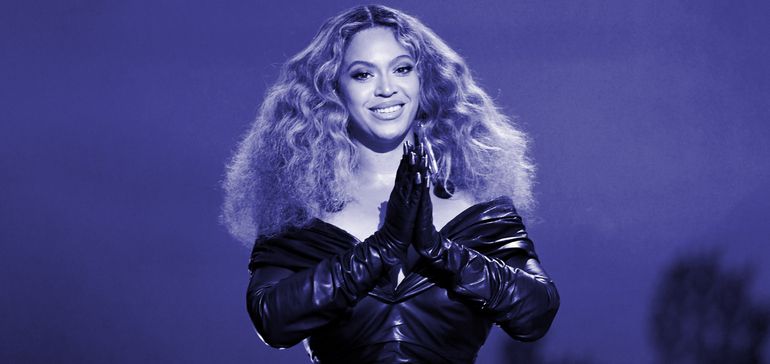 With assistance from Big Freedia, Beyoncé distills 25 months of workplace dissatisfaction, pandemic restlessness, and unionization groundswell into 4 minutes and 38 seconds of danceable protest.
Ice cold drinks on a rooftop, highlighted cheekbones, chairs pushed aside for a makeshift dance floor: This is the kind of feeling that Beyoncé's "Break My Soul" evokes — and how Beyoncé has re-stoked the flames of the Great Resignation.
Within 24 hours of the song's release, the search query "how to resign" jumped by 350% and "great resignation" skyrocketed by 1,550% in the U.S., according to Workmajig, a project management software company. Bey sets the scene: "Now I just fell in love / And I just quit my job / I'm gonna find new drive / Damn, they work me so damn hard / Work by nine, / Then off past five / And they work my nerves / That's why I cannot sleep at night." In this vignette alone, she touches on some phenomena that HR professionals are intimately familiar with.
Quarantining eroded many people's sense of time and — especially for those who could work remotely — their boundaries between personal and professional life. As early as April 2020, researchers clocked this work-life imbalance, and unconventional, flexible scheduling remains a grappling point for managers in 2022. Beyond longer hours on the clock, the collective trauma of COVID-19 exposure concerns, isolation, child care challenges, family deaths and long COVID-19 did a number on people's mental health.
A June 2022 report by the Society for Human Resource Management reconfirmed that employee well-being and caregiving are increasingly top of mind for HR professionals amid the pandemic. In 2022, 88% of respondents marked health-related benefits as "very important" or "extremely important." Compare that to 75% of SHRM survey-takers in 2019. Forty-six percent of respondents marked wellness benefits as being very or extremely important this year, whereas only 36% of respondents said the same in 2019.
Even if employers introduce more healthcare frameworks, this doesn't account for the more nuanced ways that workplaces lack psychological safety, especially for Black women and queer Black people — such as Beyoncé, Big Freedia and their core audiences.
The pivotal moment is the post-chorus, wherein the New Orleans bounce queen gives listeners their orders: "Release ya anger, release ya mind / Release ya job, release the time / Release ya trade, release the stress / Release the love, forget the rest." Big Freedia and Beyoncé aren't picking up on anything that the U.S. Department of Labor hasn't noticed. According to the Bureau of Labor Statistics, quits and separations have spawned at record rate within the agency's 20-some years of calculating job openings and labor turnover.
"Break My Soul" discourse is, as Indeed economist Nick Bunker quipped: "Truly #JOLTS's time in the spotlight."