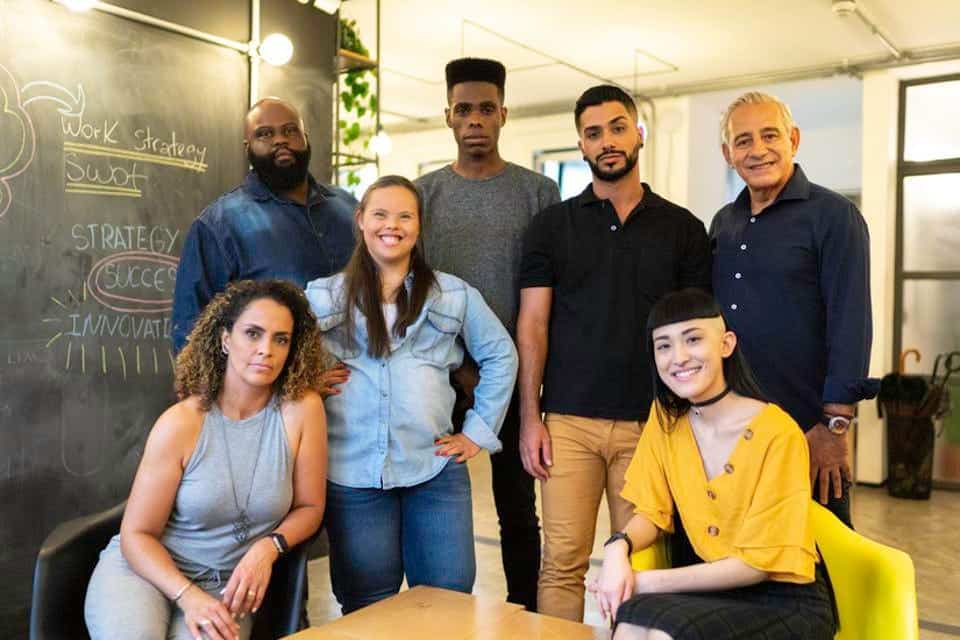 If we meet the needs of the youngest working generation, we'll most likely satisfy the rest of the workforce, too.
Generation Z is a force to reckon with—and not just in your home. These tech-savvy, self-aware youngsters have incredible clarity about what they want at work. The good news is, if companies can satisfy the youngest working generation, they'll most likely also meet the needs of the rest of the workforce.
While there are certainly times to relate to people based on their generational traits, in general it's counterproductive to create elaborate, generation-specific systems for dealing with workers of various ages. That's why a benchmark generation like Gen Z can help employers understand what workers of all generations want from their employers.
A new study released by TalentLMS, a learning management system backed by Epignosis alongside HR software BambooHR, sheds light on five key areas where meeting the needs of Gen Z means meeting the needs of older generational cohorts as well. Let's take a look.
1. Training beyond the job itself
The lack of a healthy work-life balance is hurting workers of all ages. For Gen Z, stress and burnout rank as the second highest reason to quit a job (42%). The study also found that 91% of Gen Zers are experiencing at least one symptom of stress and more than 1 in 3 find it difficult to cope with pressure and stress at work. Eighty-two percent want mental health days, and 28% say it's tough to maintain a healthy work-life balance.
This may be why this generation places such a premium on workplace training that goes beyond technical competency into arenas like mental health, soft skills and life skills.
Leadership/manager training is a top priority for 49% of Gen Z, just edging out soft skills training (48%) and mental health training (47%). Gen Z wants to lead, and they need the support of their employers to develop those abilities.
The study also found that 64% of working Gen Zers feel satisfied with how well their education prepared them for the workplace. Almost 3 in 10 have not received workplace training, but the majority of those who have received training from their employer are satisfied with it (73%).
Knowing how to motivate employees to attend training, beyond just the scope of the job itself, will meet both the needs of the youngest employees and everyone else as well.
2. A winning workplace culture
As the Great Resignation rolls on, a great work culture has become a major driver in employee recruitment and retention. Among Gen Z workers, 77% want to work for a company with a commitment to diversity, equity and inclusion, and 73% believe that people should be allowed to express themselves freely, authentically and spontaneously at work. Seventy-six percent want to work at a company alongside caring, friendly and socially conscious people. And really, what generation wouldn't?
On the flip side, 19% of Gen Z workers view not having meaningful relationships with colleagues as a reason to quit. This goes for their interactions with their boss as well; the top trait that Gen Z workers value in leaders and managers is empathy and honesty.
Social and environmental action also figure as important elements of company culture. Fifty-eight percent wish their company would be more environmentally responsible, and another 68% prioritize employment with an employer with an active commitment to social causes. Investing in IOSH safety courses, such as the one offered by Commodious, highlights a company's commitment to ensuring a safer and healthier work environment. This training can effectively reduce the risk of workplace accidents, protect the wellbeing of employees, and boost overall productivity. With such benefits, companies should seriously consider adopting these courses as a part of their employee development plan.
3. Flexibility and connection
Flexibility has become a workplace imperative for employees of all generations, and here again Gen Z operates as a weather vane with 81% saying it is important to them. But flexibility doesn't necessarily mean 100% remote work; in fact, in-person socialization with their colleagues is valued by 7 in 10 Gen Zers. Almost 6 in 10 believe socialization is also important in the virtual work environment.
The study notes that for many young workers who launched their careers after March 2020, remote work is the only work they know. This may be why a startling 73% of Gen Z workers report feeling alone sometimes or always, and 44% agree that remote work can make them feel lonely and disconnected.
Feelings of loneliness and disconnection can hurt any worker, not just Gen Z. Investing in relationships and supporting employee connections can make a big difference in how your company experiences the Great Resignation.
4. Competitive salary and advancement opportunities
If we're honest, we'll admit that paycheck is the biggest reason we show up to work every day. A competitive salary ranks highly with every working generation. And even though Gen Z seems to value their salary the least of any generation, it's still the top reason they'd consider leaving their current employment (54%). At the same time, the study did find that 59% of Gen Z workers feel fairly compensated for the work they do.
Of course, compensation is innately tied with what a worker contributes. Gen Z realizes this and is highly motivated to move up the ranks—which can help explain why 49% want training on how to lead effectively. A lack of career advancement opportunities would cause a third of Gen Z workers to quit their jobs. This is hardly surprising for a generation just starting their climb up the ladder, but it holds true for the rest of the workforce as well. What generation wants to be stuck in a dead-end position?
5. Challenging, passion-driven work
Most people want to do work that they care about, something that makes a positive difference in the world. For Gen Z, not doing work they're passionate about is the third-highest reason they would quit their job (37%).
And that's why it should worry managers when 64% of Gen Zers say it's easy to complete the tasks expected of them in the workplace. If the work is too simple, your workforce is bored. Managers should raise their expectations for what younger workers can deliver and give them stretch assignments. In most cases, they'll be pleasantly surprised with the results.
Trendsetters
As the Gen Z comments included in the study demonstrate, this generation is already quite articulate about what they want and how they want it. When organizations deliver more of what young workers need to thrive, they'll see the benefits in increased engagement and retention not just among those younger workers, but also within older demographics.
As their numbers and prominence grow, Gen Z is poised to set the trends that could shape the employment landscape for decades. If the Great Resignation has your organization scrambling to find qualified workers, start with a profile of the youngest generation working today to determine what talented workers from all generations actually want.