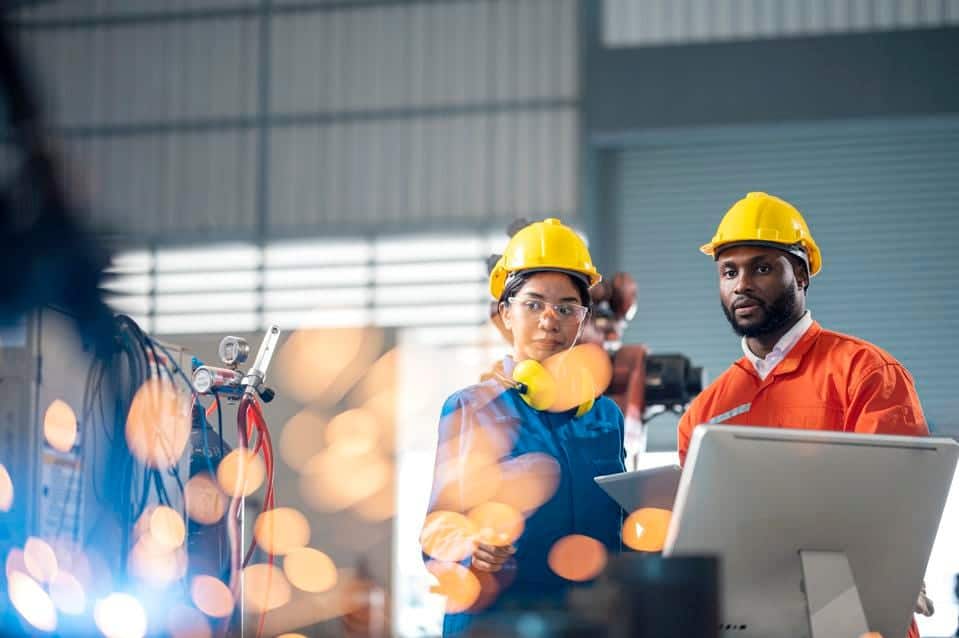 One of the most common misconceptions about artificial intelligence is that it will render countless jobs obsolete. While this is a frequent narrative in the media, it is not at all the case. Because I evaluate hundreds of AI-related startups each year, I know AI will actually have the opposite effect. This technology will simply take over the dull, repetitive tasks within those jobs, allowing people to focus on higher-impact work instead.
As countless industries continue to integrate AI, individuals who possess in-demand skills are commanding a premium in the job market. With U.S. labor productivity stalling, I believe AI may be the boost we need to jumpstart economic growth. AI technologies such as computer vision, natural language, process automation and advanced machine learning have the potential to add $13 trillion to global economic activity by 2030. I'm certain that the infusion of AI across every sector of the economy will, on balance, expand economic opportunities for those with future-compatible skills and capabilities.
Previous Technological Paradigm Shifts
AI is hardly the first technological breakthrough to disrupt the economy. Consider the spinning wheel during the industrial revolution. While hand spinners feared their jobs would become automated, their income, in fact, increased dramatically. Technological breakthroughs do disrupt the status quo of the economy, but they also expand economic opportunity. The iPhone is another great example. Its 2007 release has led to more than 30 million registered iOS app developers—a job title that didn't even exist 15 years ago.
All signs point to AI creating a net positive impact on the economy. It's forecasted to create 97 million jobs between 2022 and 2025, an undeniable boon to the economy. Any jobs that AI does eliminate are likely to be replaced with newer, higher-impact jobs. For example, while autonomous trucking may reduce the need for truck drivers, it will create the need for individuals to manage autonomous fleets. Truck drivers who reskill will enjoy more comfortable and safer careers.
3 High-Impact AI Skills That Will Be In Demand
AI will create a need for specific skills both in the new jobs it creates and the existing jobs it augments. Young people seeking to foster promising careers should focus on attaining future-compatible, high-value AI skills such as data literacy and fusion skills, while mid-career employees can invest in reskilling training. Once they're able to marry their domain expertise with technological understanding, they'll be able to accomplish unprecedented levels of innovation.
As companies adopt more AI technologies, they'll require employees to develop skills like the ability to train, implement, interpret and manage AI systems.
1. Training and Implementing AI Systems
As companies implement new AI systems, leaders will need to straddle technology and business to create an effective foundation for successful adoption. AI can be used in many departments, so cross-functional capabilities become more important. Leaders will require knowledge of the industry, business workflows and the AI systems themselves in order to successfully bridge the two realms.
Once AI systems have been implemented, leaders will require workers capable of building applications to augment business workflows. It will mean teaching the systems so workers can properly analyze data and recognize nuanced patterns. This can help properly skilled employees regularly update the systems and check for errors, bias, weak points or corruption.
Many HR departments offer reskilling programs when implementing new AI systems. But employees can also take online courses to learn new skills and set themselves up for higher-impact, valuable roles.
2. Integrating and Interpreting AI Systems
Workers will require the ability to integrate AI technologies into existing IT systems and business processes. They must also harness the contextual knowledge, judgment and experience of the people in each department. The ability to analyze inputs and outputs will call for data science and data-driven capabilities.
Many people are unfamiliar with AI technologies, so skilled workers need to be able to visualize and interpret such systems for their teams in a manner that is congruent with existing business vocabulary and practices. Effective company-wide communication will build organization support, while explainable AI systems will help business organizations and their ecosystems become more comfortable relying on AI.
3. Managing AI Systems
Once AI has been successfully integrated, business leaders will need to reorganize human capital based on an accurate and informed understanding of AI's capabilities. They will require cross-functional leadership, coordination, change management and the ability to manage AI systems in a way that complements what their employees already do. They will also need to ensure that AI systems across disparate business units are working in harmony to deliver desired results.
In addition to interdepartmental communication, leaders must communicate return on investment to executive leadership and shareholders so they can understand the benefits of the AI system. In the spirit of continuous innovation, leaders will need to research which upcoming applications could potentially benefit their business. As there are thousands of AI companies, this requires the skill to differentiate and find the ones most useful for the enterprise.
AI has the power to augment human intelligence in a way that increases productivity, innovation and economic growth. However, in order to make the most of what AI has to offer, every level of a business needs to work together. Senior executives need to train their teams on how to manage AI systems and use them within their existing job. They also need to focus on hiring workers with high-impact AI skills to oversee the integration of AI into their business.