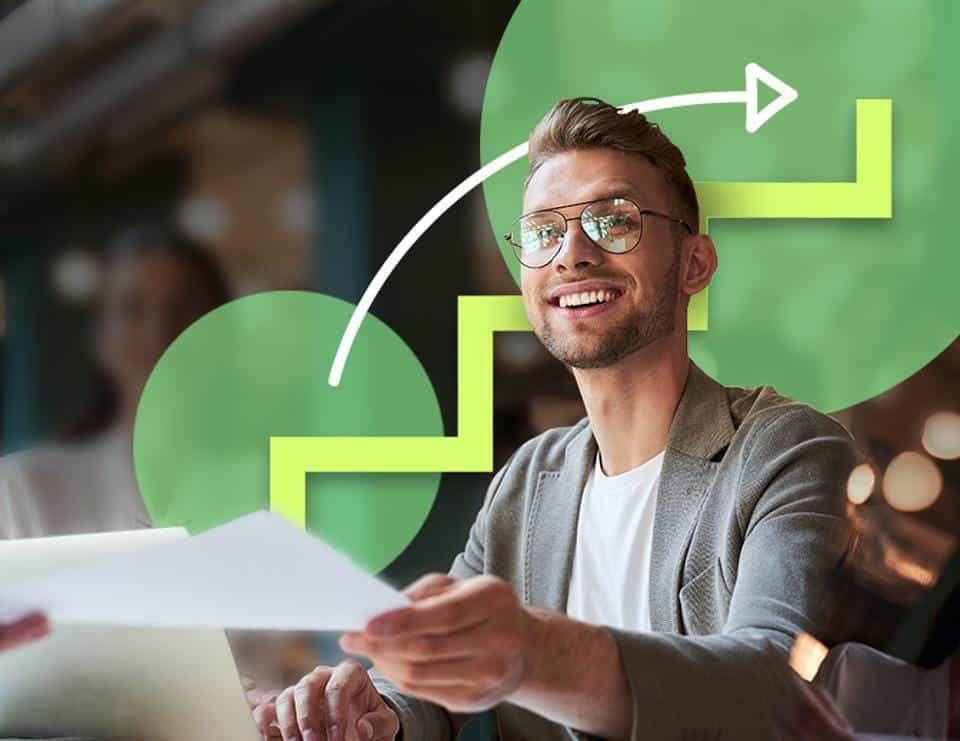 We just had a career year. Countless Americans spent the past 12 months reassessing and redefining what they want from work. In the "Year of Career" three things stood out:
The No. 1 thing workers want now, outside of pay, is career mobility
The Great Reassessment of work led more than 4 million Americans each month to quit their jobs—well above pre-pandemic highs.
Businesses have a greater societal imperative than ever to create economic opportunity through career opportunity.
As we head into the new year, the market is beginning to shift again, with layoffs in tech making headlines and overall hiring—while far from slumping—no longer shattering records. The number of workers quitting each month is beginning to slow and things like job stability are taking on greater import.
Nevertheless, the impact of the year of career will persist. Having reassessed what they want from work, Americans are unlikely to, enmasse, return to the way things were before.
For many, career mobility has become the new minimum wage.
Workers want career mobility more than anything else, besides good pay. Among workers who quit their jobs during the pandemic, about half switched occupations or their field of work, according to surveys by the Pew Research Center. Workers' top concern was higher pay, but No. 2 was opportunities to advance. They're looking for employers who are not only interested in the work they can do today, but are invested in their growth.
Similar to how the minimum wage became table stakes, equitable career mobility is becoming central to how workers define a good job. In a national survey, 63 percent of adults said they would be more likely to accept a job offer or stay with an employer if they provided support for their education and career development.
Take Esperenza Trevino, an online personal shopper at Walmart, who is thinking about her career path at the company and where she wants to grow.
"I love to help people. I mean, it just comes naturally to try to help. And I've always been told I'm good in leadership, little things at church, in the community," she says.
She looked at education programs that would help her accelerate that work, and is now focused on a degree in leadership and management. "It resonates with me," she says. And "I'm learning. I'm learning new things that I didn't realize before, that have always been there. And it's helping me put what I learn into my work."
Workers are reassessing ideas around work and career—and they're willing to vote with their feet.
The Great Reassessment got going in 2021, but this year continued to gather steam. More than 4 million Americans quit their job each month between January and October of this year, according to the most current data. If you assume that none of those people quit more than once, that means more than 42 million Americans—or about a quarter of all workers—quit their job this year.
Many are using that opportunity to reorient and look for jobs, and employers, that can provide a longer-term pathway.
Take Misty Garcia, who started a nursing job at Bon Secours Mercy Health earlier this year. She chose to work there, in part, because the company provided a program that gave her a clear career pathway.
The "journey I'm on right now, nobody's satisfied with the level they're at, everybody's going back to school which is exciting."
Garcia is pursuing a bachelor's degree in nursing which she believes will give her a new sense of hope and career trajectory.
Career mobility is a business imperative—it's also a societal expectation now.
Turnover is costly. The average company spends almost $4,700 hiring a new employee, according to new benchmarking data from the Society for Human Resource Management. And that only includes the hard costs of recruitment. The total cost to hire a new employee—including lost productivity and the time that departmental leaders and managers spend on hiring—can be three to four times the position's salary. Constant churn is also damaging for morale and for a company's reputation.
For all those reasons, an increasing number of companies are focusing on growing talent for high-demand roles internally, rather than hiring from outside. Often, that means connecting frontline employees with the education and training they need to move into destination jobs. And that approach can be a win on both ends: the company keeps an employee in a high-turnover frontline role for longer and then has that same employee step up into a hard-to-fill role elsewhere in the company.
That's also what employees want, and it's increasingly what society expects. Opportunity and career pathways have also become the newest metric of corporate success—with Burning Glass Institute and Harvard joining forces to create the American Opportunity Index, ranking the 250 largest publicly-traded U.S. companies based on how they help their employees' careers grow. It got major billing in The Wall Street Journal and the like.
This dovetails with an increased focus on diversity, equity, and inclusion, following the societal unrest of two years ago. Beyond the business case for diversity—which is strong—social justice concerns remain highly salient for corporate America.
Moreover, industry leaders have dramatically redefined the purpose of corporations and the stakeholders they serve. Three years ago, the Business Roundtable expanded its definition of stakeholders to include workers and the communities that businesses operate in. They specifically committed to investing in their employees.
The pandemic—and its lasting impacts on equity and economic well-being—has only heightened the imperative for businesses to serve their employees along with their shareholders. Even in a tighter labor market, that won't change.
2022 was no doubt the year of career, the time we'll pinpoint as the moment of change, but this shift feels far from over. Americans are continuing to reassess and redefine work. That process—coming after decades of declining worker voice—will take years to work its way through industries, individual employers, and individual lives. But we're seeing what's possible when we collectively have a year of the career.
The likeliest outcome is that it won't be a year, though — shifts this year will define a new approach for people and employers alike.
That's why, years from now, I expect we'll look back and see it's not just a year defined by career — but a decade or more reshaped by them.