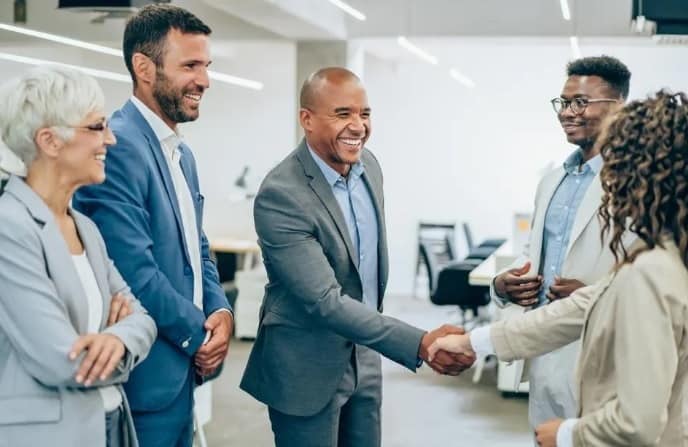 As a professional climbs the corporate ladder with an eye toward landing a coveted senior management position, negotiations become a critical aspect of their journey. Whether it's exploring the finer details and associated benefits of a new role or the all-important salary package, these talks can become make-or-break moments in one's career.
Amid all of the excitement and anticipation, effective negotiations can pave the way for a successful transition into senior leadership, but how can a senior management hopeful put their best foot forward during these discussions? Below, 19 Forbes Coaches Council members share helpful tips to keep in mind when negotiating for a senior-level position.
1. Do Market Research Regarding Compensation
If you say a number first, it's often the ceiling. If they say the number first, it's the floor, leaving room to negotiate. Mistakes include not doing market research, accepting an offer without thorough consideration and negotiation, giving ultimatums and setting the bar too low. They want you, so you have a measure of leverage to negotiate a compensation package that will motivate you going forward. - Laura DeCarlo, Career Directors International
2. Consider Values Other Than Money
Going into the conversation, a professional should research the salary and benefits of a senior management role in their industry, as well as think about which values matter most to them outside of money. What kind of schedule and work arrangement will make them feel valued and want to give their best self to the role? - Jasmine Briggs-Rogers, Creatively Inspired Career Coaching
3. Understand Company Performance Metrics
A key discussion point should be the metrics that are used to evaluate the performance of the company. As a senior executive, it is a must to know what the company is trying to accomplish, and in what time frame. - Brent McHugh, Christar International
4. Let Your Results Do The Talking
Leadership is something that should never be expected, it should be earned. Do the work, and then you'll have a track record to lean into, and your results can do most of the talking for you. - Arash Vossoughi, Voss Coaching Co.
5. Stress Your Commitment To Long-Term Growth
When negotiating for a senior-level position, professionals need to highlight their value to the organization. Showcase your qualifications, and provide evidence-based data to support salary requests. Stress your commitment to long-term growth and professional development. Successful negotiation requires demonstrating expertise, highlighting tangible contributions and making a strong case for competitive compensation. - Rick Ruperto, Rick Ruperto LLC
---
Forbes Coaches Council is an invitation-only community for leading business and career coaches. Do I qualify?
---
6. Confirm Alignment Around Expectations
Leaders in a position to blossom into new roles must understand expectations more than any other aspect of the opportunity. What am I expected to accomplish in this role? What time frame will be ascribed to these expectations, and, frankly, what resources will I have available to get this done? A misalignment on any one of the above can result in failure. - MK Palmore, Apogee Global RMS
7. Know What Kind Of Support You Will Need
Professionals should be clear on the deliverables and support they need to accomplish the objectives. Sometimes this support can be resources—enough people across teams, finances, external consultancy and so forth. Often, professionals get caught up in the emotion of getting the promotion and lose sight of the facts, only realizing six months later that they don't have the support to deliver in the new role. - Beaulah M. Chizimba, Limitless Nurses
8. Agree On A 90-Day Transition Plan
You'll need to manage your reputation both up and down. Determine who your successor will be so that you are able to leave your role and team on solid ground. Then, work with your new manager on a 90-day transition plan and ask for introductions or support to land key stakeholder meetings as you enter your data-gathering phase. - Gina Riley, Gina Riley Consulting
9. Be Clear On The New Role's Critical Success Factors
First, a professional should be clear on the leadership role and the critical success factors for performance. Role clarity sounds obvious; however, without it, there is little room for negotiation. Once the professional aligns with leadership, negotiations that are mutually beneficial to the professional and the organization can begin. - Karen Tracy, Dr. Karen A Tracy, LLC
10. Agree On The Unspoken Expectations
Agree on the unspoken expectations of the added accountability and responsibilities, as well as what needs to be "let go of" in terms of behaviors, thinking, support, learning curve or work-life harmony. - Isabelle Claus Teixeira, Business and Human Development Consulting Pte Ltd
11. Remember To Negotiate The Complete Package
Remember to negotiate the entire position, not the salary alone. Candidates should consider the complete package—responsibilities, location, flexibility, travel, coaching and mentoring, and more—and how it aligns with their career goals. Determine the nonnegotiables and be prepared to talk through the position holistically. - Michael Timmes, Insperity
12. Do Not Be Demanding Or Over-Ask
Keep in mind that if they're offering you the position, they think you're the best fit for the role. There is always room to ask if there is an opportunity to improve the offer. The only way you know for sure it won't happen is if you don't ask. Make sure to not be demanding or over-ask and have the offer rescinded, though. - Luke Feldmeier, Online Leadership Training - Career and Leadership Accelerator for Engineers
13. Determine What About The Offer Is 'Baked In'
Try to determine what the upgrade already means. Too many times, I have counseled people on negotiations when they didn't even know what the baseline of the offer was before they negotiated. The first step is to find out what you can about what is already "baked in" so you can pivot. Just this week, I helped a client obtain a signing bonus that he assumed was set. It wasn't—it was available, though. - John M. O'Connor, Career Pro Inc.
14. Look At The Resources Available To Leaders
Transitioning to senior management comes with increased influence over the organization's strategy. To excel, it's essential to adeptly handle organizational politics and expand your sphere of influence. When negotiating the move, investigate what is available in terms of leadership, development and coaching, as well as paid time off, to aid you in managing the challenges and stress that accompany such a role. - Neshica Bheem, Coachfluence
15. Share The Extra Value That You Will Add
Keep in mind that it's not about the title; it's about how much more value you will add to a senior management position. This is exactly what your leadership wants to know. Don't go for the new role if the desire to do so comes from the ego; do it only if you understand why you've outgrown the current role and how your contributions on a senior level will generate a greater return for all. - Alla Adam, Alla Adam Coaching
16. Focus On Your Strategic Value
It's important for professionals to focus on their strategic value to the organization. Demonstrating how their expertise aligns with the company's goals and vision can help them negotiate a more favorable package. Additionally, highlighting their ability to lead, mentor and drive teams to success will solidify their position as a valuable asset for the organization's growth. - Chris Aird, With Purpose
17. Know How Your Promotion Will Benefit The Team
Negotiations to gain a new role as a leader are way easier when you have in mind what your new position means to your company. Focus on all the positive changes your promotion will bring, such as increased business numbers, emphasizing transformation that will happen thanks to you and how other people will also see improvement and benefit from that. That all counts, but focus on others first. - Dominik Szot, MIA
18. Create An Integration Plan
Along with the leadership team, create an integration plan for your first 30, 60 and 90 days as the new manager. This plan might include clarifying how you, as the new manager, will meet your team and peers, what constitutes success in this role, and your commitment to scheduled one-on-one meetings with your supervisor for mentoring as well as real-time feedback that supports your leadership development. - Lisa Walsh, Beacon Executive Coaching
19. Ensure A Severance Clause Is Included
One critical item is a clause to receive severance or shares that will be vested at year one if the executive is terminated within 12 months. Executives make a big leap of faith when changing jobs, leaving behind golden handcuffs. Many organizations forget that it takes time to get to know an organization and make significant changes. This clause shows that faith is reciprocated. - Wendy Fong, Chief Gigs