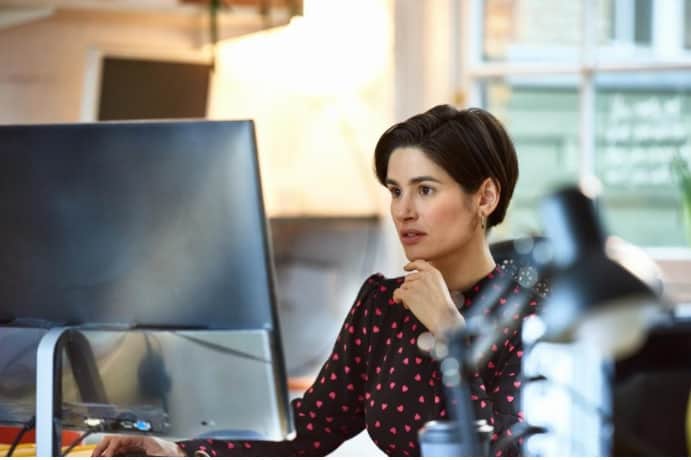 Skyrocketing wage gains and cross-industry labor shortages are pouring accelerant on a long-term trend toward job automation. Tens of millions of jobs in the U.S. could be impacted by automation within the decade, according to the World Economic Forum.
Furthermore, we've all read stories about working conditions in some shopping and retail warehouses. Robots replacing dangerous work or repetitive tasks can be valuable. But automation can also spell bad news for displaced workers if finding an offramp into similarly paying jobs isn't possible. For some, the answer may lie in the tech industry.
In a survey of 1,011 U.S. adults, conducted by my company, more than one in four respondents said they have considered entering the tech industry. Of those who said they hadn't considered a tech job, many were worried they don't have the necessary experience or time to reskill. But I believe that doesn't have to be the case. As the executive chairman of a learning company that helps professionals enter tech and healthcare, here are three of my tips for facing down fears and automation-proofing your career:
1. Explore your options for reskilling.
Quitting to pursue an entirely new career path is a daunting task, especially after the economic, social and psychological upheaval of the past nearly two years. But with so many legacy industries changing so rapidly, now might be a good time to make the switch if you were thinking of doing so.
Nearly every industry — including hospitality and travel — is facing serious labor gaps as more Americans seek better positions that match their skill sets, present opportunities for professional development and offer higher salaries. For many Americans, that could mean more opportunities to reskill and level up within their current industry.
From my perspective, skills training is the name of the game for employers going forward, and I expect many more will start offering ongoing professional development and enterprise training opportunities. If you want to learn the skills necessary to succeed in big tech, there are a variety of full-time and part-time programs out there from which you may choose. (Full disclosure: My company provides full- and part-time learning solutions.) Regardless of the program you pursue, ensure it has a solid track record of job placement post-graduation.
Workers whose schedules or finances may not permit them to enroll in a full- or part-time certification program may still be able to find reskilling opportunities through their employer. Many organizations offer various resources for their employees to grow and develop their skill set while on the job, including cloud-based career portals through which associates can access online training modules that suit their learning objectives or mentorship programs in which younger or newer employees can learn from more experienced ones.
Some employers might also reward an associate's initiative by allowing the flexibility for them to attend approved classes or workshops during business hours, though steps should be taken to ensure productivity is not adversely affected by doing this.
2. Consider realigning your career path.
There is no crystal ball to tell what the future may hold, but if the present is any indication, there are industries that have strengthened in recent months and others that have suffered. By learning the skills necessary to fill today's most in-demand jobs — including software engineer and programming analyst — you can help your skill set outshine that of the robots.
According to the U.S. Bureau of Labor Statistics, the country will see more than 667,000 new information technology jobs by 2030, with the demand for these workers stemming "from greater emphasis on cloud computing, the collection and storage of big data, and information security." What's more, many of these jobs have an average median salary of more than $90,000 per year.
No matter what you do now or what you studied in school, if you're wanting to pursue a new career in tech, don't look at it like taking two steps back. I've found there's a misconception that redirecting your career toward a new goal in a new industry means starting back at the bottom of the career ladder. However, a change in objective doesn't have to negate the years of valuable work experience you have already accrued or the skills you have already acquired.
When considering a career change, use your personal and professional network to connect you with people in the industry or role you're most passionate about, and politely request some time to pick their brain about it and learn how some of your experience and skills may be transferable.
3. Look nationally, not just locally.
The ubiquity of remote work opportunities is one silver lining that has stemmed from the pandemic; remote work is now the norm, not the exception. More employers than ever before are offering their employees the flexibility to work from home or build a hybrid schedule that meets their needs. That's why workers should think nationally, not just locally, when it comes to finding the next opportunity. Today, more corporations and businesses are willing to hire great talent — no matter where they live.
To be abundantly clear: Automation is coming, whether we like it or not. And it will impact major industries across the board. By automation-proofing your career, you can protect yourself from the "what-ifs."