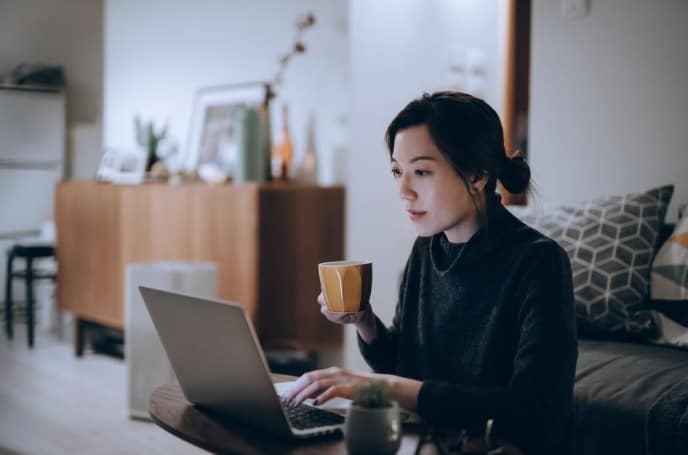 It started slowly: First came the spring sports registration emails, followed by a save-the-date for the annual PTO fundraiser and, now, a flood of kids' birthday party invitations. As pandemic-related restrictions have loosened, I'm finding that parents are making up for lost time. It's as if all of the sudden, someone hit a switch and everyone decided it's time to get back on the hamster wheel. Noticeably, the daily announcements from companies sharing with the world the date their employees are returning to the office have seemed to stop—not because workers have returned to the office, but because it's no longer news.
To entice employees back into the office, many companies are turning their spaces into experience-driven, collaborative work environments. Salesforce, for example, started experimenting by adding booths, communal tables and focus pods to help foster innovation and connection among workers. Duolingo is funding employee clubs, including activities such as skiing and wine tasting, NPR reported. Perks that would have once been noteworthy now seem catered to a population of people who went into their homes two years ago.
To many, the pandemic might be nearing an end, but the economic crisis is far from over for many women. There are more than 1 million fewer women in the labor force today than there were only two years ago, the National Women's Law Center said. Because it was women who often left their jobs for caregiving duties during the pandemic, many could be reentering the workforce at lower wages, thus widening the wage gap.
It's vital to the economy that organizations take action to encourage and support women coming back into the workforce. In doing so, companies also can benefit by not only having a more diverse leadership team but also a more diverse workforce you can easily handle with workforce software solutions. As the CEO of a company that provides flexible workspace solutions, there are three ways businesses can better support women looking to reenter the workforce:
Offer flexibility, and encourage a purpose-driven day.
Many women need increased flexibility without getting penalized for it. I believe the five-day workweek was based on a time when the population that worked in an office was one-size-fits-all. It should have been reimagined decades ago. From my perspective, it's the quality of work that needs to drive career advancement, not time spent in the office.
Leaders should allow for flexibility and encourage all employees to balance their professional work and their at-home work by making each day purpose-driven. My days are always nuanced. If I have a meeting or a dinner downtown, for example, I'll work from one of our downtown locations. If I want to get to one of my kid's sporting events in the afternoon, I'll work from the location closest to my home. I sometimes work from home in the morning to avoid commuting gridlock. I go where it makes the most sense for my day to be efficient.
Having a flexible work arrangement can also improve an employee's sense of belonging. However, instituting a flexible work arrangement requires putting in place thoughtful and strategic processes to ensure that the same people are not always within the eyesight of their manager. One way to accomplish this is by encouraging teams to get together in the headquarters for a few days a week and a remote space a few days a week.
Provide amenities that go beyond beer on tap and pingpong tables.
Benefits come in all shapes and sizes and are an important sign of a company's commitment to supporting a diverse employee base. Benefit conversations should be fluid and not just an end-of-the-year discussion among HR professionals. The accessibility and affordability of child care are some of the major reasons many women dropped out of the workforce and have yet to get back into it. Flexible spending accounts, backup child care options and flexible schedules are all benefits that can give parents the support they need to come back.
Also, don't live in a vacuum. Understand, for example, how gas prices can impact a family's budget. Perhaps you could institute a mileage reimbursement policy or encourage employees to work from home. Similarly, keep in mind that employees' paychecks don't go as far due to inflation. You could consider increasing the company's 401(k) contribution as a result. Leaders who are in tune with their employees' values will create stickiness and culture.
Recognize the work women are doing.
Employees are happier and less likely to leave their job when a company has an inclusive culture, which means your diversity, equity and inclusion efforts are important. According to McKinsey, women in senior leadership are twice as likely as men to spend time every week on DEI work that falls outside of their job responsibilities. You can't manage what you don't measure, and if women leaders are not being recognized for this important work they are doing, progress will not be made.
From my perspective, many women do not spend time on activities beyond their job scope because they want a pat on the back or a "high-five" via the company's messaging platform. I believe many do it because they think it's important beyond professional recognition. I, for one, have always done it because I want my daughter to come into a workforce where it's not the norm to be the only woman in a room. Recognition and support need to come in the form of action. As McKinsey also said: "Companies need to take bold steps to address burnout. They need to recognize and reward the women leaders who are driving progress. And they need to do the deep cultural work required to create a workplace where all women feel valued."
To quote a phrase famously attributed to Sheryl Sandberg, "We cannot change what we are not aware of, and once we are aware, we cannot help but change." As a leader, it's your job to spread awareness so you can be part of the change that gets women back in the workforce.