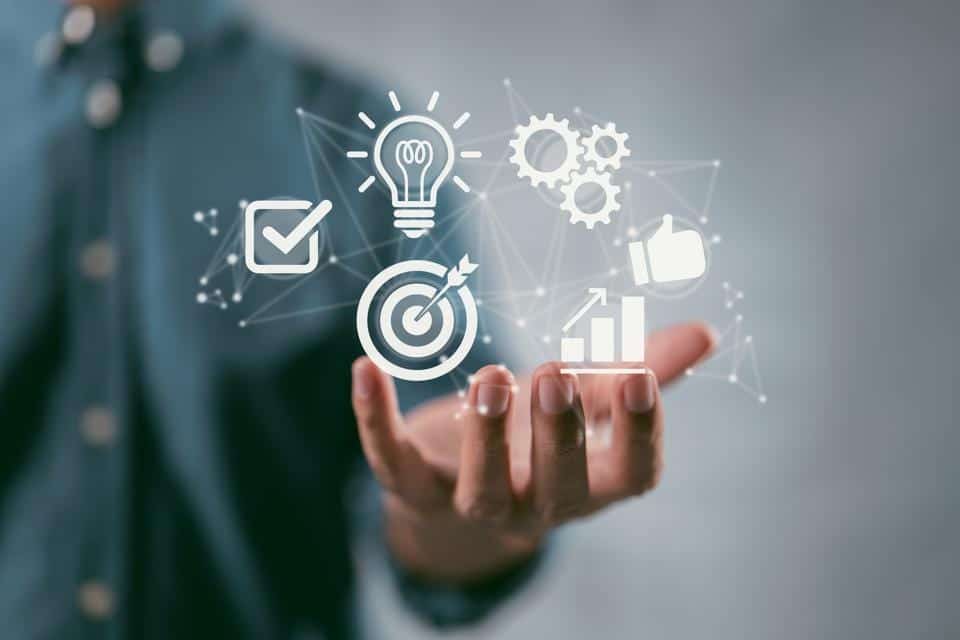 The white-hot labor market of the past few years is finally showing signs of cooling down. That's especially true in the technology sector, where layoffs conducted by multiple big-name companies have grabbed headlines. Some of that shift can be attributed to continued unease about what the economy holds for the coming year.
That's caused ripples of concern and uncertainty among job seekers—especially members of the younger generations who might have recently started their careers or who will soon be. Suddenly young people are wondering whether they might have made a mistake in pursuing a job in tech, not unlike the worries that those in older generations like me experienced in the wake of the dot-com crash in the early 2000s.
But the good news is that many IT tech companies are still looking to hire. Plus, even more companies across several related industries are also looking for new talent with the kinds of tech skills that are becoming more in demand than ever.
According to a recent ManpowerGroup Employment Outlook Survey, 64% of employers in the IT industry are planning to hire in the first quarter of 2023, while 78% report difficulty finding the talent they need to fill these roles. And that data doesn't include opportunities for IT roles within companies outside the IT industry.
"Big companies like Google, Microsoft and others are adjusting their workforce size and focus to better align with their key product and growth initiatives," says Christine Kiefer, senior vice president at Experis Practice, which is part of the ManpowerGroup. "The layoffs from the big tech companies have introduced some great talent into the market that other companies can take advantage of. There are still plenty of signs that opportunities in technology will continue to grow in 2023 and beyond."
In fact, Experis recently announced a "Disrupt the Layoffs" campaign with the goal to challenge worldwide layoffs and change the narrative around the number of jobs available in tech. With their campaign, Experis plans to connect with 50,000 job seekers in the technology sector.
I connected with Kiefer for an email interview to get her insights into how members of the younger generations interested in pursuing an IT career can best prepare themselves to land their dream job—regardless of what happens with the economy.
IT jobs are growing into the future
The threat of a recession has caused more than a few companies to slow the pace of their hiring overall. However, when it comes to tech-related jobs, the net employment outlook remains strong. According to the January 2023 employment survey conducted by ManpowerGroup/Experis, 64% of employers within the IT industry expect to add to their staff during the first quarter of 2023.
Employment prospects look even brighter over the long term. By 2025, there is an expectation that some 149 million new digital jobs will be created in areas such as Privacy and Trust, Cybersecurity, Data Analysis, Machine Learning and AI, Cloud, Data and Software Development.
At the same time, Kiefer says projections indicate that 50% of all employees will require reskilling by 2025 as the pace of adoption of technology increases.
"We expect to continue to see growth in Cloud, Cyber Security, AI and Machine Learning as well as continued opportunities in Application Development as companies continue to expand and improve their digital experience for customers, employees and business partners," she says.
Put another way, tech jobs across just about every industry will remain hot and in-demand into the foreseeable future.
Crossing the soft skills gap
But as demand for workers with tech skills soars, companies continue to report that they simply can't find enough workers with the skills they need. That's led to more employers looking at ways to help new hires cross this skills gap.
"Many companies offer reimbursement for training and certifications and many staffing and consulting services firms like ours and others offer free training opportunities for candidates and consultants to upskill at no charge," says Kiefer.
Companies and organizations can also partner with colleges and universities to provide internship opportunities or participate in activities such as hack-a-thons or coding contests.
What's counterintuitive, though, is that the skills gap isn't just about tech skills. Kiefer says that 78% of employers report difficulty finding employees with the right combination of hard and "soft" skills, which I like to call "professional" skills.
Research by Experis finds that the top five soft skills employers of IT talent are looking for today include:
Creativity and Originality
Critical Thinking and Analysis
Leadership and Social Influence
Reasoning & Problem Solving
Reliability and Self Discipline
"While most training tends to focus only on technical skills and certifications, many employers highlight gaps in soft skills as one of the biggest challenges to hiring and engaging talent," says Kiefer, pointing to a ManpowerGroup Consumer Study from November 2022 that other skills like the ability to collaborate (83%) and to solve problems (82%) are also critical to performing well.
"Companies and IT workers should consider providing and participating in training and skilling to improve these critical areas to better leverage technical expertise in ways that help drive the business and support the organization."
Future-proofing your career
When I asked Kiefer for what advice she would give younger workers who might still be concerned about losing their job, she shared three pieces of advice.
The first was to stay abreast of trends and take the time to ensure they are skilled in technologies and competencies projected to grow.
"This may mean taking the initiative outside working hours to develop yourself for the future," she says. "This should be a continuous process for anyone in the tech industry. It's an investment well worth your time and future-proofs your value."
Her second piece of advice is to invest time in getting valuable experience through internships or independent hands-on learning.
"Coming into the workforce with demonstrable experience, code samples, and learnings to share with your prospective employers can make a difference in landing the right opportunity," she says.
Thirdly, and perhaps most importantly, she stressed the need for members of the younger generations to develop those soft/professional skills employers are looking for.
"More and more employers are identifying key gaps in their workforce and candidates in soft skills which many find just as critical in an employee's successful contribution to an organization as their technical capabilities," says Kiefer. "Employers are looking at these skills as a way to differentiate talent and may be a critical factor in job acquisition, retention and promotion. When entering the workforce, take the opportunity to hone and develop these skills—the good news is these skills can be developed prior to entering the workforce and are very transferable."
Making the most of a bad situation
Even if someone finds themselves in the unfortunate position of losing their job, the goal should be to use that as an opportunity to assess their skills and use the downtime to take advantage of training and skilling companies.
It is also a great time to reach out to your professional and personal networks to help make connections to organizations or opportunities.
Kiefer also suggests that embracing flexibility in your career is also critical to keeping your skills honed. "Considering opportunities with staffing and consulting companies, in addition to direct employment opportunities, can offer the opportunity to work with a variety of top companies and gain exposure to a variety of projects and teams," she says. "This can be a great option as you look to figure out next steps and determine what's most important to you."
The future looks bright
As much as things might seem uncertain and unclear these days, especially in the world of tech, the macro trends paint a much clearer picture of the kinds of skills that will only continue to grow in demand in the coming decades. Far from bleak, the future of tech looks bright.
And for those who take the steps today to begin learning this combination of tech and professional skills, it looks even brighter. Current and future job seekers interested in tech have every reason to look forward to the kind of career they both desire and deserve.