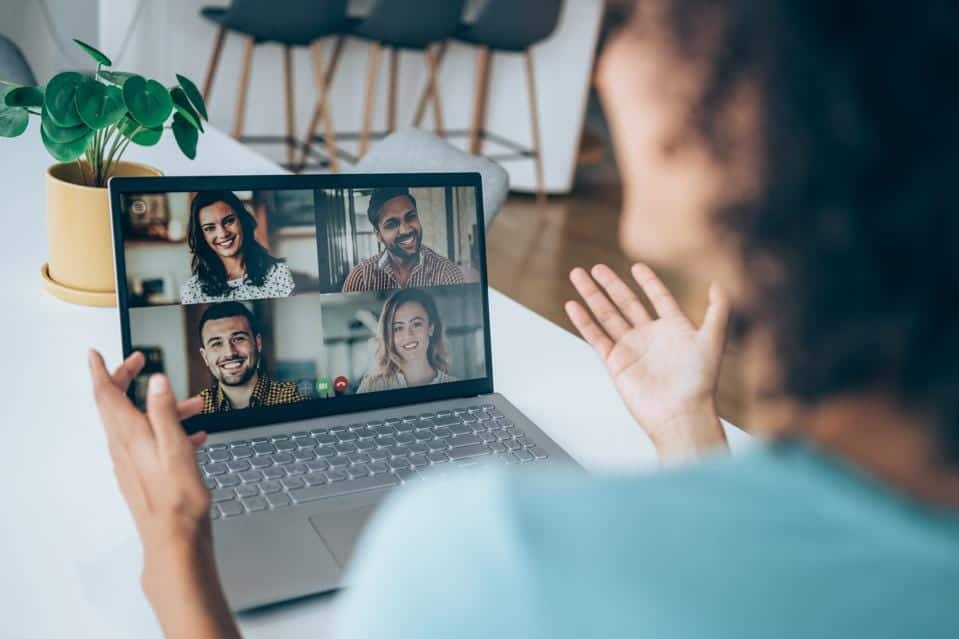 One of the great benefits of the pandemic-driven increase in remote work is that it has given employers access to a much larger talent pool, as many firms are now able to make hires almost regardless of location. This means greater opportunity for talented people in distant lands, small towns, rural areas, and for those less able to commute.
A web designer in Flint, Michigan, or Belgrade, Serbia, is suddenly no less appealing than one just down the street. In fact, if your office is in a major hub like New York or Hong Kong, the distant designer may be even more appealing because of lower salary expectations.
Remote boosts access to remote communities — i.e. any place beyond the big city — which levels the playing field for those with greater hurdles to career success. A PriceWaterhouse study found that just 14 percent of its employees come from a working-class background. Of course, top firms tend to hire top talent, which tends to come out of top schools, which are dominated by the upper classes. Even so, 14 percent leaves a lot of room for improvement.
I founded and built a successful company in Virtira, a consulting firm focused on accelerating remote performance, after growing up on the other side of the tracks. I know all too well how hard it can be to go from disadvantaged to climbing the corporate ladder. I also know that given the right opportunity, just about anybody can become an invaluable employee.
We just need to expand how we think of diversity.
Historically a significant gap in one's work history has been seen as a dealbreaker. For most recruiters, it suggests that either the candidate's background and experience were unable to convince a single employer to take her on over this extended period, or she has removed from her CV any reference to a job she left in disgrace or that might make her seem unqualified for the available position.
Yet in many cases it's not that simple. In fact, the idea that a worker should never have a rough patch in their career, or a period without a decent job, is deeply elitist. Only the upper-middle class and above are able to hire caregivers and have employers that are willing to give months off for an illness or birth. The working classes rarely receive such considerations and, thus, often need to make tough career choices out of necessity.
You may not want to be too quick to dismiss resumes with significant gaps, or what we employers call "Broken CVs." Many ambitious workers on the fast track to success can be suddenly derailed by circumstance. Maybe they were laid off and forced to move to a smaller town with a lower cost of living. Or their partner accepted a great job in a smaller city and they tagged along and found limited opportunity. Or an aging parent needed care.
We know these things happen because we've seen them again and again, and this has actually been the source of one of our more pleasant discoveries. At Virtira we have hired dozens of workers who, for one reason or another, despite strong skills and extensive experience, could not find a job for an extended period. And we have been almost uniformly happy with the results.
Years ago, an ambitious thirty-something woman was forced to leave her bank manager job to move to a small town to take care of her ailing father. She needed flexibility in her schedule, which meant the only available jobs were minimum wage. But we took a chance and hired her. We started her part-time so she could accommodate her father's needs and moved her into successively more challenging roles. She was able to care for her father until he passed. She never returned to the daily commute and stayed with us until she retired.
Remote work is often a perfect fit for these hard-working professionals, as it affords them the flexibility to manage their own time, enabling them to work around their life commitments. Such workers tend to bring a degree of enthusiasm to the position because we've given them something they've wanted so badly for so long. They have mostly been excellent remote workers and outstanding hires whose engagement and loyalty far exceeded expectations.
The same might be said of people with disabilities, who often have great difficulty finding jobs because employers tend to question their ability to successfully commute and integrate into the workplace. A recent New York Times report found that the share of those with a disability who are employed has increased more than 12 percent since the start of the pandemic, even as overall employment has stayed the same.
All of this is great news for workers who have long felt disadvantaged when it comes to office jobs. A recent Harvard study found that 6 of 10 jobs at large firms can be done remotely. If we set this as our bar, six out of ten of your company's new hires will end up working at least partially remote. As a result, most of your firm's looming hiring decisions will involve considerations about virtual work. It would be great for your business, for disadvantaged folks everywhere, and for broader equality, if you expanded your available talent pool by taking a closer look at all those Broken CVs.