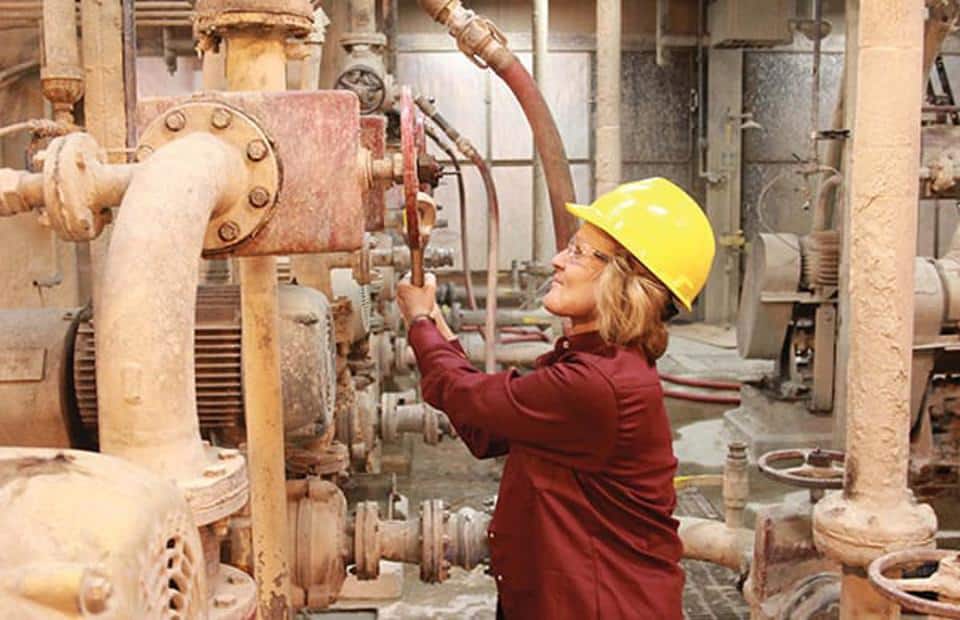 The hundreds of billions of dollars recently allocated by the flurry of new legislation opens a lot of new job and career doors. That's good news to people who fled their jobs in the so-called "Great Resignation." Many suggest it's more like a "Great Realignment" because many are frustrated feeling like they want to do work that has more "purpose," such as work that addresses climate change. Now you'll have a lot more choices.
The Inflation Reduction Act alone allocates $369 billion toward climate change-related initiatives, including making buildings more energy efficient and resilient, increasing adoption of electric vehicles and cleaning up the water supply.
The Infrastructure Investment and Jobs Act's $500 billion – which the Department of Transportation describes as "the largest long-term investment in our infrastructure and economy in our Nation's history" – allocates $550 billion to repair roads and bridges, upgrade mass transit, fix the dangers in the water supply, increase resilience in marginalized communities, innovate new battery technologies, and to expand broadband access across the nation, including to rural communities. The White House says it will create 1.5 million jobs per year.
We are all painfully aware of the supply chain logjams during covid, especially of computer chips, that caused the supplies of a range of the electronics, appliances and vehicles that drive our economy to come to a screeching halt. The new CHIPS and Science Act is designed to address that issue by investing over $50 billion to bring manufacturing of the vital semiconductor chips back to American shores.
Secretary of Energy Jennifer Granholm said in a statement that, "The CHIPS and Science Act also authorizes a historic investment in scientific research and development. The legislation invests $67 billion in the Department of Energy, including a $50 billion authorization for DOE's Office of Science to enable cutting-edge research and development in clean energy to fight the climate crisis and advanced computing and manufacturing to boost American competitiveness." It also puts millions into our casting industry and a new Foundation for Energy Security and Innovation to develop and bring cutting edge energy technologies to market.
New types of jobs, new ways to use current skills, and new career paths
Think about all the industries being expanded and created with these billions of dollars, and the jobs and career paths that they create in both the public and private sectors. All of them need talent, and all types of talent. Every business or operation needs finance people, IT people, managers, human resources, communications and marketing people, etc.
General Motors Chief Diversity, Equity and Inclusion Officer, Telva McGruder, an engineer and 28-year veteran of the company said on Electric Ladies Podcast that they now look at talent differently. "We don't simply need an electrical engineer or a mechanical engineer, or a person with a computer science degree. What are the skills that we're looking for? What are the interests that we need in the talent that's coming in?"
Many in academia and the private sector – like GM, which is investing 35 billion to transition to manufacture only electric vehicles – have been pouring money into these fields for a while, to meet market demands, and because they've seen the writing on the wall with the cascade of increasingly severe and increasingly frequent extreme weather events. Just look at all the commitments to go "net zero." These government investments also enable the private sector to invest in them more and create the jobs that bring these initiatives to life.
The federal government is catching up and investing massive amounts in the country's infrastructure that only the federal government is equipped to do – and it's overdue since the country's infrastructure has had dangerously bad grades for years.
Rensselaer Polytechnic Institute launched its new Institute for Energy, The Built Environment and Smart Systems last year, for example. As RPI President Shirley Ann Jackson said on Electric Ladies Podcast, that because 40% "of greenhouse gas emissions come from the built environment,…one has to take an integrated look at the built environment to look at how people live, work, and play. But also, integration in the sense of understanding how transportation systems fit into that, how urban design affects the efficiency of how people live, how communications networks play, and then ultimately supply chains because people need things."
Think out of your own box
The most common force behind the millions of resignations has been frustration. Frustration with not making enough of a difference with your current job. Frustration at not making enough money. Frustration at not being able to juggle work and a personal life the way we want. To address this frustration, and career malaise in general, as well as to advance, Dr, Jackson – the first black woman to earn a Ph.D. at MIT – said on the podcast that we need to find a different way to think about our career moves.
"I think one has to start with the idea of not letting others put a lid on you….Be who you are," she advised. "You have to be who you are because that centers you, and that can be the source of your confidence to take a risk in order to move into something different….But you also have to compete and to compete, takes confidence."
The massive amounts of these new government investments open a slew of job and career doors for every type of career. So, think differently about how you can use the constellation of your skills, talents, contacts and interests differently.
The hundreds of billions of dollars in new federal funding being allocated over the next years creates a wide swath of job and career opportunities to seize no matter what path you seek.