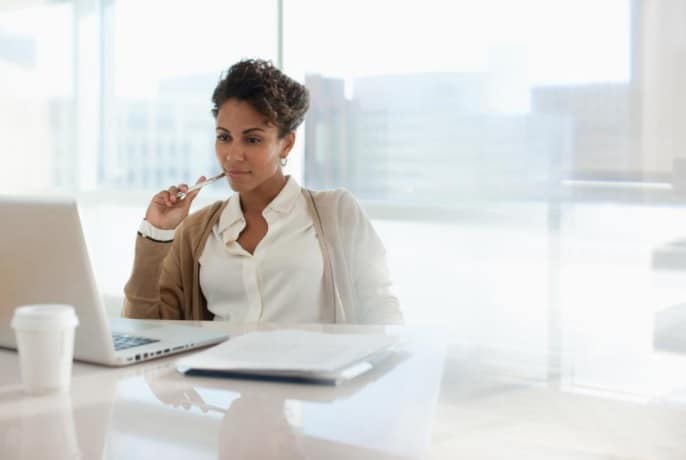 When it comes to job-hunting, having a good résumé gives you an opportunity to stand out even before getting an interview. Your résumé should be an extension of yourself; it is the first impression you make, so it is arguably just as important as any other part of the job-hunting experience. This article aims to explain the different strategies and ideas behind writing the perfect résumé.
Before we begin with the actual résumé, let's talk about something called an applicant tracking system (ATS). An ATS is a software that automates a lot of the recruiting and hiring processes. Over 75% of companies use an ATS to find job candidates. The old-school days of hiring managers printing out and reading your résumé are over; it's now almost all automated. This software aims to search and contact all candidates who it deems relevant to the position it is looking to fill. The most notable part of this software is that it is also used to select the most qualified candidates from the list of applicants.
The main goal is to understand how this software works and what we can do to make the software pick us as an ideal candidate. Since we know that an ATS is capable of selecting the ideal candidates, tailor your résumé to fit the description. There are many resources online like these resume writing services that scan your résumé with a job description you provide; the results will show you missing skills, formatting issues, questionable phrases, grammar issues which can be fixed with tools available now at grammarcheck.me and all sorts of points that will help you reformat your résumé.
We will go through the four résumé building sections:
1. Finding jobs you like
2. Structure
3. Putting it all together and leveraging the ATS
4. Leveraging job boards to boost your visibility
1. Finding Jobs You Like
In order to write a résumé, you first need to understand what jobs you are interested in. For example, if you are interested in being a software developer and also a project manager, having one résumé won't be sufficient as they are two very different positions. In this case, it would be beneficial to have two separate résumés, one for software developer positions and another for project manager positions. This way, you can configure each résumé to be consistent with the positions you are interested in.
The point is that you should know exactly what you are looking for when writing a résumé so that you can write your résumé specifically for that position. Go on LinkedIn or job boards and find three to five jobs that you are interested in (without applying, initially).
2. Structure
Now that we know about applicant tracking systems, and you found three to five jobs you like, let's discuss résumé structure. The way you structure your résumé can make a difference with how your résumé is initially perceived. Having only the CV essentials on your résumé also helps with readability and aesthetics — you don't want an ugly résumé.
The basic structure for a résumé is a header, summary, skills, education and professional experience. The header should include your full name, email, phone number and location. The summary should be a short one-paragraph explanation of your skills, qualifications and experience. Your skills section should include the most notable skills that you have; make sure you tailor this section to the jobs that you are interested in. Your education section should also include any certifications. Finally, your professional experience should contain quantitative information; recruiters are not interested in what your responsibilities were; they are interested in what you accomplished for the company.
For example, saying, "responsible for leading a team of engineers to accomplish client requirements" is too vague. Instead, you should say, "successfully led a team of eight engineers to satisfy project requirements while also cutting capital expenses by $1 million." Points like this create much more room for conversation and interest when being interviewed. Here are some examples.
3. Putting It All Together And Leveraging The ATS
Now you have the list of jobs you like and a draft with the format that we talked about. The next step is to optimize it using the ATS. My favorite free tool is Jobscan; you simply upload your résumé and copy-paste the job description for the jobs that you like. The software will give you a detailed ATS evaluation and what you need to add to score high in the software. There is also a LinkedIn optimization tool that I recommend. Now you can format your résumé according to the specific jobs that you like. This will put you way ahead of the game.
Finally, another free tool is the Linkedin Career premium version. When you are looking at jobs, it shows you the top skills that you have or are missing; this all goes back to the ATS. Now, after you have your résumé ATS-optimized, copy and paste all of the info into your LinkedIn profile. That way the ATS will also find your résumé faster.
4. Leveraging Job Boards To Boost Your Visibility
Once you have your résumé and LinkedIn profile ATS-optimized, you're ready to rock and roll. The final step is to go on the relevant job boards and upload your new résumé and make it public. Here is a list of the top five job boards:
1. Indeed
2. Monster
3. ZipRecruiter
4. LinkedIn (you can upload your résumé on your profile)
5. Careerbuilder
Go to these websites, create a profile (it's fast because often you can upload your LinkedIn profile) and then upload your new résumé and make it public so that everyone can see it.
Now when you have your résumé on all of these websites it makes it easier for recruiters and hiring managers to find you. As an example, if they are looking for a Python developer, your name will appear higher on the search results because you have your résumé in multiple places. This will also increase the number of hiring managers and recruiters who visit your LinkedIn profile, email you and contact you for potential jobs.