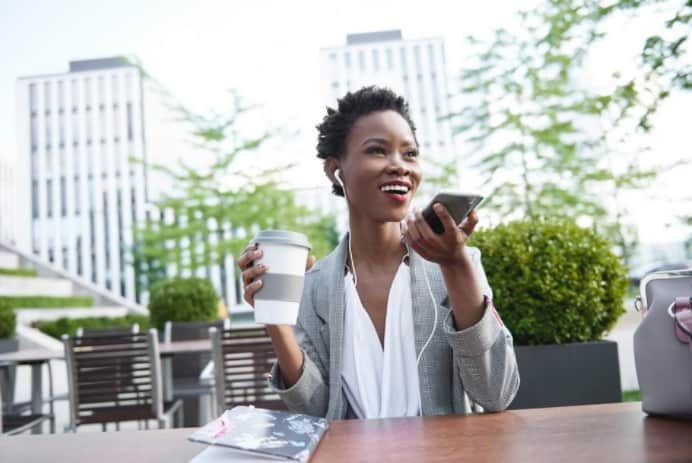 Chances are that you know someone who spends all their time consuming personal development content and professional advice but doesn't seem to benefit from what they're learning. They can talk for hours about what their coach has taught them, but their life and job title remain unchanged.
How can this be possible, you ask? Are they being scammed? Not exactly, but having an intellectual understanding of what your obstacles are and how to overcome them is very different from actually doing the work. If you think you might be guilty of this phenomenon yourself, here are a few ways you can begin to turn advice into action.
Focus on quality over quantity.
It can feel incredibly productive to read a new professional development book every week or a thought leadership article every day, but consuming more content doesn't automatically result in better results. Action is required.
In fact, consuming more content than you're capable of retaining often means you're focusing on theory at the expense of implementation. It's impossible to simultaneously take action on multiple pieces of advice at once. How can you expect yourself to look for a mentor, ask for a promotion and start waking up at 5 a.m. all in the same week?
You need to tick off one box before you can move on to the next. Masters of all fields know this. Athletes often spend hours practicing the exact same movement hundreds of times, and writers may prefer to read a classic novel multiple times rather than getting through as many new titles as they can. The more we focus on one thing, the more aware we become of its value and complexity.
So, the next time you read or hear something useful related to career advancement, don't just nod to yourself and move on to the next thing — refer back to it continuously and don't seek out any more advice until you've taken action.
Make (and stick to) a concrete plan.
Once you've figured out the strategy you want to focus on first, it's time to ensure you progress from intellectual understanding to implementation. To do this, you'll need an action plan.
First, figure out what your broad goal is. For instance, it could be having more of a presence in meetings or developing more of a relationship with your manager. Then, make it SMART: specific, measurable, achievable, relevant, and time-bound. This will help you to figure out not just your vision but also the tasks that you need to carry out every month, week or day to make it a reality.
Oh, and in case you're in any doubt over whether plans really work, the evidence is clear. A study (paywall) done in the United Kingdom put people trying to exercise more into three groups: one group tracked their exercise, one tracked and read motivational materials and the third tracked, read motivational materials and also made a concrete plan. Guess what? 91% of the people in the third group met their targets, compared to fewer than 40% in the first two groups.
Although making a plan increases the chances of you taking action, it's not a guarantee. In many cases, motivation will wane, momentum will slow and you'll be back to square one. After all, it's way easier and more comfortable to listen to a podcast about climbing the corporate ladder than it is to take initiative in company meetings. Fortunately, research shows a few ways that you can boost your chances of following the plan.
Use implementation intentions.
"Implementation intentions" might sound like a fancy buzzword, but it's actually a simple yet proven way of keeping yourself on track. Basically, all you need to do is identify the time and location you want to carry out your plan. This works even better if you can build a specific association with carrying out a habit. For instance, instead of promising yourself you'll strike up a conversation with one person in your office per day at 11 a.m., you could remind yourself to talk to someone new every time you grab your mid-morning coffee.
Get an accountability partner.
As much as we like to think we can achieve all our goals alone, it's often not the reality. Social pressure plays a huge role in motivating us, so telling at least one other person what your goal is and asking them to check in on you periodically can help keep you on track. The best thing about an accountability partner is that you're doing the exact same thing to help them, so you don't need to feel like a burden. You could even download an app that serves as an accountability buddy if you don't have anyone suitable to ask — better than nothing, right?
Success awaits you.
Becoming a better professional is a difficult task. It's certainly a lot more difficult than reading a book about how to become a better professional. But the good news is that taking action demands no more time, intelligence or inherent ability than consuming advice — it just requires you to follow a few careful strategies. So, choose a piece of advice that really resonates with you and go all-in on making it your reality.