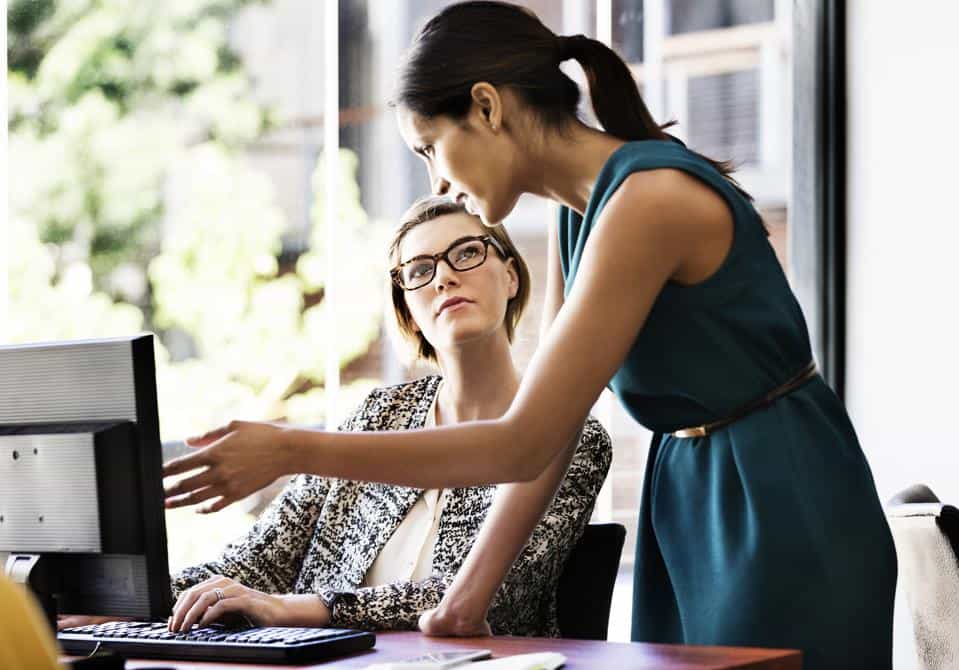 Without our typical networking gatherings, it may feel like you're missing out on opportunities to connect with and learn from people in your professional network, and to find a mentor.
So, what can you do to connect with more senior professionals and find a mentor?
Understand what kind of mentor you're looking for.
First, think about what you're looking for in a mentor. Many times, people realize what they're actually looking for is a sponsor. So what's the difference?
A sponsor is someone who actively works to highlight your work and helps you access opportunities and promotions. If you're looking for an influential leader who can champion your work, you're probably looking for a sponsor. Mentors might also sponsor your work, but their focus is on helping you navigate your career, identifying your strengths, and working through challenges.
If you're looking for support determining where your career is headed, or looking for feedback on opportunities and challenges you're facing, you're looking for a mentor.
Don't ask someone to be your mentor.
The worst thing you can do when looking for a mentor is to ask them to be your mentor right off the bat, especially if you've never met them before.
Finding and being a mentor is sort of like dating. You might learn about someone and see some shared similarities, then schedule a coffee to explore the relationship. After a few coffees, the relationship strengthens. But coming out of the gate with, "Would you like to be my significant other?" is likely to alienate the person and scare them off. The best mentor-mentee relationships evolve organically.MORE FOR YOUWant To Create Customer Loyalty? Make The Customer An Owner.Why AI Projects Are Failing At Your CompanyAre You In A Healthy And Productive Agency Partnership?
So how do you cultivate a great mentor?
Start with your existing network.
First, consider the people in your network who you have relationships with. These might include:
Past bosses.
Past colleagues and peers.
Senior people in other departments who you've had great interactions with.
Experts you know in your field that you follow and respect.
Who are the people that have helped and supported you in the past? Who has helped you see career opportunities, pointed out your strengths, or given you helpful critical feedback?
Look outside your network.If you're thinking of switching industries or want perspectives or insights from someone new, consider people outside your immediate network. These might include:
Senior professionals who you share a network with – like an alma mater.
People two or three degrees removed from your immediate network.
Experts in different fields you follow and respect.
These individuals might not be as easy to get to, or be as receptive to those in your immediate network, but depending on what your goals are, they may be willing to get to know you.
[Related: Are You the Invisible Woman at Work?]
Focus first on building or deepening a relationship.
Frame your outreach as asking for support, counsel, or insights.
Instead of reaching out with, "It's been a while … let's grab a virtual coffee and catch up!" try something more specific like:
I've got a hard decision to make about a work situation, and could really use some counsel from those who I trust and respect. You are at the top of that list. Could we schedule a virtual coffee? I'd really appreciate your perspective.
When you share that you find that person's support and feedback so valuable, they begin to see themselves as one of your "go-to" people.
If you're reaching out to someone you don't know, tell them why you're reaching out to them specifically. For example:
I'm reaching out given your knowledge of the marketing world in both retail and tech. I'm at a pivot point trying to decide what field I want to shift into next, and am considering ecommerce roles in retail, and also traditional marketing in the tech sector. I am looking to talk with people who have experience in both these worlds to help me determine where I want to focus my search after ten years running award-winning marketing campaigns in nonprofits. Would you be willing to connect for 30 minutes to share your experience in the retail and tech fields?
So, consider: Where do you feel stuck right now? Is there a current situation at work you could use support on? Are you at a crossroads in your career and need advice? Who is the right person to offer the support you're looking for?
Cultivate the relationship.
Most of the time, you'll probably need to take the lead building a relationship. That doesn't mean others aren't willing to be your mentor – but people are busy.
So, take the initiative to plot out what cultivating that relationship looks like over the next year.
Think about what goals you have for yourself, and share them. Put reminders on your calendar to update them and solicit their counsel every few months. If they're always responding supportively, it's a good indication that they are happy to continue the mentor-mentee relationship that's forming.
Get into the meat.
People want to mentor smart, interesting people, so you should prepare for your conversations in a way that demonstrates you're engaged in, and knowledgeable about, your field.
For example, let's say you're a mid-level marketing professional looking to develop new skills and decide where to go next in your career. Instead of your updates and questions for your mentor being about how things are going at work, focus on deeper insights, like your latest thinking about which brands you see effectively using new marketing techniques or innovative campaigns – and what those insights make you think about where you want to go next. Your mentor will likely see your thoughtful insights and respond with more helpful advice.
Finding a mentor can be a challenge, but with some strategic planning around what you're looking for, who can uniquely help you with your goals, and how you want to engage them, you'll be setting yourself up to find and retain great mentors.