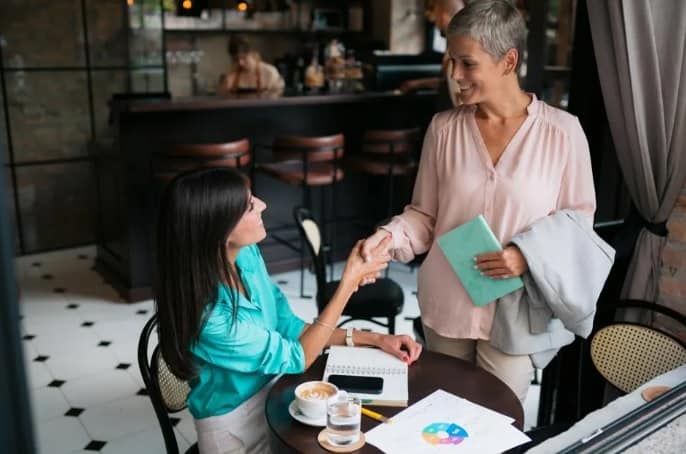 Many experienced professionals planning a career transition start on the wrong foot by not adequately preparing for informational networking conversations. Compounding the lack of preparation, they may set the wrong tone in the conversation by using vague statements about their diverse experiences and skills, leaving too much for the contact to interpret.
Key to a successful career transition is not only employing a networking strategy but also preparing for door-opening conversations with first- and second-degree connections. Many well-intentioned job seekers enter meetings with essential contacts and connectors ill-prepared and scramble to answer basic questions about their career change plans. The typical result is a missed opportunity to fast-track the help needed to make a successful transition, leaving the job seeker filled with embarrassment and self-doubt.
Networking Roadblocks And Remedies
The primary roadblock unprepared job seekers face happens when the contact who has accepted a request for a networking meeting is put on the spot and asked to develop pointers and suggestions with minimal context or information to draw from. This can create an uncomfortable situation because the contact may not know how to help. Consequently, the job seeker may leave the meeting feeling like they wasted an opportunity with an important first-degree connection; ultimately this can slow the networking process.
There are three remedies to help you avoid this networking misstep:
1. Clarify what is motivating your career transition and the types of roles and companies you plan to target.
Prepare to provide context that enables your conversational partner to offer relevant advice, insights and contacts. Plan to share whether you are leaving a particular situation or pursuing something specific in your next endeavor.
2. Prepare to demonstrate how your background applies to your target position.
A sure way to capture a future decision-maker's attention is to share your unique value proposition. What combination of skills, strengths and experiences will make you a strong candidate for your ideal roles?
3. Formulate questions to give your key contacts opportunities to offer insights and advice about industry trends and resources or warm introductions to people in their network.
Your contacts want to help you! Make it easy for them by making specific asks so they can assist you on your career transition journey.
Additional Considerations
There are a few additional things you should consider doing before every networking conversation:
• Research each person and their company so you have context about where they sit in their ecosystem, and make sure you are up to date on any company news. Additional research should include details about your target roles, companies and industries of interest.
• Respect people's time. Show up early and end the meeting as scheduled.
• Track your progress by documenting who you speak with and keeping notes from each conversation.
• Follow up! Send a thank-you email and then set a calendar notification to remind yourself to regularly touch base to share news about your job search progress. This simple action will help you stay top of mind and will show you are acting on your contact's suggestions.
Final Thoughts
As you work to secure your next role, remember that networking is not only about who you know but also how well you've prepared to engage in meaningful conversations.
Accelerate your progress in your career transition by navigating critical conversations equipped to make it easy for people to give you helpful advice and introductions. Having clarity about your motive, target and unique value proposition will help you discuss what matters most and get you the traction you deserve. And following up with a message of gratitude and sharing updates about your progress will help you stay top of mind.