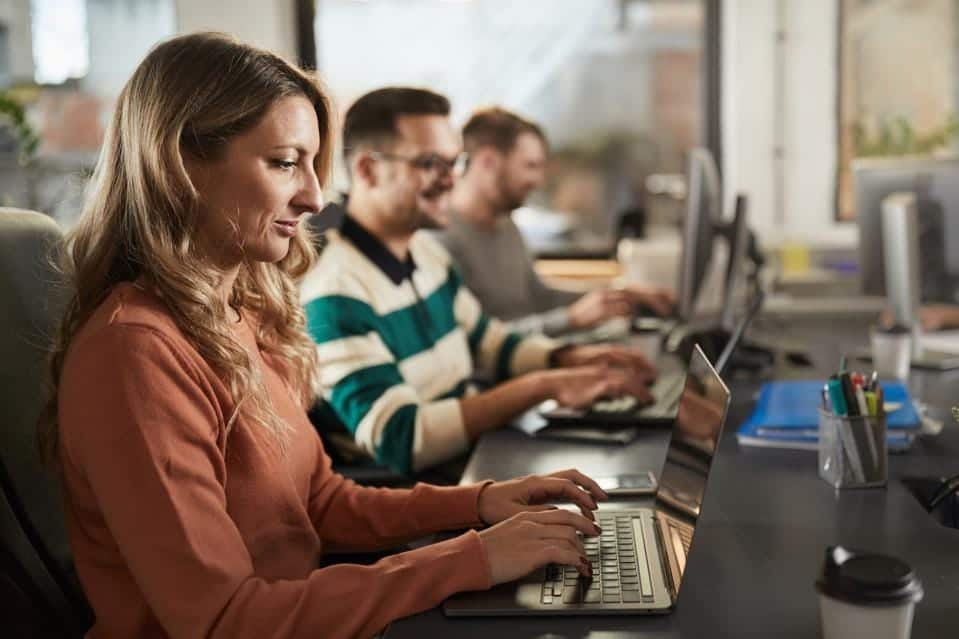 It's no secret there are changes in the technical talent market. Companies are still underestimating how volatile the changes are. Apple recently became the first company to have a $3 trillion market cap. There is a shortfall today of 600,000 cybersecurity people, and it could reach 3.5 million people by 2025. Some tech companies are offering bonuses of $180,000 to staff engineers to not leave their jobs.
Investment in tech companies has never been higher. This creates more companies that need to hire 50, 100, 500 or more tech people in the next few years. The demand for people with software, cloud and other tech skills is only going in one direction. If your company strategy requires more technical people, that strategy needs to look beyond today's HR and recruiting functions.
Posting on job boards is not going to be enough. You can outsource to recruiters and to an HR consultancy UK.
Companies need new avenues to attract people. They need to bring in experienced people and qualified entry-level talent. While traditional recruiting activities are still needed, smarter companies are getting creative and expanding upon recruiting efforts without breaking the budget. Here are things your company can do beyond traditional recruiting.
• Target specific talent. Everyone is discoverable. Between LinkedIn, resume banks, Git and other places, one can build a comprehensive listing of potential hires. If you need to hire C#/Angular developers in Houston, a good talent team will find a way to identify the 2,542 people with those skills. The well-researched talent teams will know that 212 of those are architects, 126 are front-end developers and 315 have worked at a top consulting firm. Start an outreach campaign to target those individuals. It can be directly connecting with them on LinkedIn or a targeted paid social media campaign to connect with them.
Most social media platforms have a version of a matched audience. A matched audience is based on a set of profiles or emails that are known. By then adding or excluding companies and job titles, you can micro-target social media ads. Many companies do this already for sales purposes. Why not for talent attraction? Compared to the fees of using a third-party recruiter, a social media campaign targeting a few hundred people is cheap.
• Build talent pipelines. Recruiting from universities is nothing new. It is increasingly difficult to convince new computer science graduates to come to work for you if your company name is not Google or Amazon. Identify community colleges, boot camps and alternative education programs that can be great talent pipelines.
Intelligence is not limited to people who received tutoring to boost their SAT scores by 300 points. There are plenty of individuals who want to work in IT and software and have the brainpower, but a four-year program was not a viable path for them. There are great programs like LaunchCode that produce more than 200 highly trained people a year. Learn about organizations like these and build relationships with them. They can work with the trainers to educate candidates on the technology your company uses.
• Understanding how your teams work. A next-level talent team is going to spend time with the technical people. They are going to learn the tools, languages and techniques the teams use. They will learn the nuances of the environment, like why they are using Azure Functions rather than Azure Logic Apps. This results in the recruiters knowing more about what makes the teams tick and who will fit in.
• What's your draft board? Make a company draft board. Identify specific people you want to hire for specific roles. They may come from competitors, referrals, past interviews or someone's relative who is really smart. For roles you do not have specific people for, identify the personas — tech skills, tools they have worked with and what they want in their next job. Have options for people with four-year degrees and alternative education paths. Let people know they are on your draft board. Let other candidates know it exists. Promote the concept in social media. You can create buzz and desire for people to want to be on it. Something that many people want more than money is to be part of something. Letting individuals know that you specifically targeted them for hiring is a great way of having them be part of something.
• Speed to hire. Across the country, hiring managers are making offers to great candidates only to find out the person has taken another job already. If your company is taking three weeks or more to go from initial conversation to offer made, you are losing out on good hires. Your talent team can streamline the process and reduce latency without sacrificing the vetting process.
The natural process for most companies is to have four or more total steps. This often includes initial conversations, sessions with the reporting manager, HR interviews, assessments, technical interviews or C-suite interviews. If a company only moves on to the next after a successful previous step, the process gets extended. Throw in delays and someone chasing down feedback from tech people who are "too busy," and you extend it even more. Make sure the candidates move through, interview schedules are prearranged and assessments are done quickly. Think of it as DevOps for recruiting.
There are thousands of companies looking for technical talent. The shortage of that talent is all over the news. The success or failure of many companies is going to depend on whether they can recruit, hire and keep those 100, 200, 500 or more technical people in the next few years. Companies that have a strategy and a trained talent team to execute that strategy will be the ones succeeding.