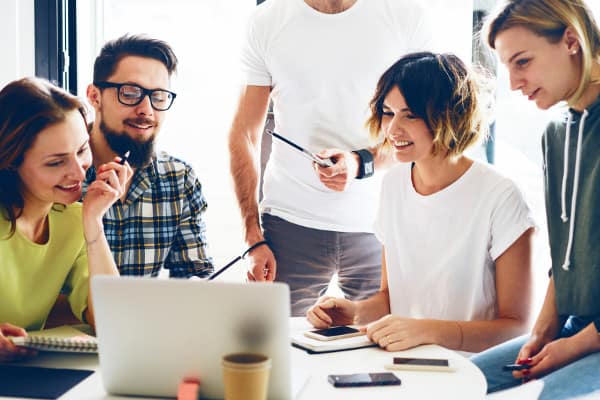 People spend a massive amount of time in their lives working. This is why the goal of every job seeker is to get a good job they'll feel comfortable and appreciated at.
What employees want is very important for the employers too. Employee satisfaction will determine their productivity at work, as well as their results. A happy employee won't just work harder but will stay at the company instead of looking for a better option elsewhere.
Nowadays, it's not easy to find a truly qualified, motivated employee. The first depends on who you'll hire, but the latter depends on how you'll treat them. Employers need to know what to offer to get the right people for the job, keep them motivated, and prevent them from leaving. One crucial aspect of this is understanding the impact of wrongful termination on employees. Wrongful termination can have serious repercussions on both the affected employees and the overall work environment. It's important for employers to recognize the significance of fair and lawful employment practices in maintaining a motivated and loyal workforce.
That being said, let us introduce you to the 5 main things employees want from their jobs today.
1. Performance evaluation and recognition
When you work hard to achieve a company's goal, you want your work to be noticed and recognized. People that feel good about what they do will be motivated to do it well - or even better. Since recognition is the number one requirement of employees these days, you need to make sure to provide it to them.
How can you do this?
This can be made easy with the help of a quality evaluation performance software like Leapsome. This tool will help you keep track of the work and success of your team at all times with minimum effort on your behalf.
In business, it is very hard to notice the work of every person at your company. This is why such tools are essential if you aim to promote recognition in the workplace.
Naturally, it is not just about evaluating people's performance - it's also about acting on the data. Once you get the insightful reports from Leapsome, you can use that data to recognize the employee's hard work, as well as to detect the areas that should be improved.
Based on the data, you should reward the employees to show them that their contribution to your business is appreciated. Recognition does not necessarily need to be a raise or a better position at your company. At times, simple praise in front of others, a thank-you note, a small gift, or a compliment can mean everything to the hard-working employee.
If you are looking to offer recognition as a perk to potential employees, you should emphasize that you'll be using performance software to effectively evaluate their work. You should also let them know that, based on their performance, they can succeed more within the company, as well as get recognition for their successes.
2. Competitive pay and good benefits
Gallup's research of 13,085 US employees shows that one of the most important things to them is competitive pay and good benefits. These are key job attributes that will define whether or not you can attract the best talent to your company.
I've worked for companies that offered a myriad of benefits, yet accessing and managing them was a complex chore. However, one company revolutionized this process by implementing a platform similar to https://avantusemployeebenefits.co.uk/. The platform's intuitive interface made navigating our benefits a breeze, showcasing the importance of user experience in such tools.
People don't just want to know that they can climb higher on a professional level at your company. They also want competitive pay, to begin with, one that fits their qualifications and is sufficient payment for the hard work they'll be doing for you.
In addition to this, they are looking for a list of benefits, starting with health benefits. Since the pandemic, people are more cautious about their health than ever, so pandemic policies are also on their minds.
In the last couple of years, we've been hearing of millennials focusing more on flexibility than on competitive pay. However, times have changed. SInce 2015, competitive pay and benefits have risen in priority from number 4 on Gallup's list to number 1. Today, 64% of employees name the salary as the most critical factor in taking a new job.
This comes as no surprise at a time when the world is dealing with many economic crises, wars, and pandemics. People want to make sure that they are paid sufficiently so if you want to attract them to your business and keep them there, you need to make these things your priority.
3. Corporate social responsibility (CSR)
The topic of CSR is truly trending these days. It has become a big factor for many employees in recent years. A global study of over 95,000 employees confirmed that CSR options are now crucial to attracting, as well as retaining quality workers.
An employee that is allowed to be socially responsible and contribute in some way will have higher morale, will feel more fulfilled, and can learn a lot along the way.
This is highly beneficial for employers, too. AlayaGood helps you learn about corporate social responsibility, as well as find and plan the initiatives within your company. As an employer, good programs can help you obtain a more positive branding and reputation for your business, as well as attract quality employees.
CSR has different forms and shapes but ultimately it is all about contributing to society. Such initiatives range from small community projects to advocating social justice causes and developing environmentally and socially sustainable corporate policies.
The important thing here is to choose the right tool for your initiative, as well as pick one that makes a positive difference, is relevant to the mission of your company, and integrates a sense of purpose into the workplace.
If you have such initiatives in place, candidates will know about them as soon as they start considering working for you. If they are like most people today and look for this in the job offers, it boosts your chances of getting them on your team.
The competition is very aware of this, too. Even though volunteerism has been trending down in recent years, it is on the rise in the corporate world. Research shows that 47% of US companies offered such programs in 2018 compared to 40% in 2014.
4. Flexibility
This might no longer be the first priority, but it remains in the top five. The pandemic brought many people to work in their homes, offering them the flexibility they didn't have before. Up to 30% of the working force is estimated to keep working remotely after the pandemic is completely gone.
So, flexibility is still something that many people prefer over the traditional 9-to-5 routine. It doesn't even have to be remote work. Employees today want to know that they can organize their time more flexibly, perhaps mix in-office and at-home work, and possibly even get a shorter workweek. Employees can use email list cleaning to be more organized with their work.
As a matter of fact, some countries and popular companies have already reduced their workweek to four days, such as Japan, New Zealand, Scotland, and Iceland.
More flexibility in the workplace is said to greatly increase the work and life balance. The Institute for Public Policy Research of Scotland reports that 83% of surveyed people said they wanted to work fewer days in the week.
In Japan, the new efforts to improve the work and life balance by reducing the workdays led to around a 40% boost in productivity. It turned out that employees could do the same job more productively within fewer days because they weren't 'victims of death by work'.
So yes, employees today want more flexibility than ever because they need a better work-life balance. It's not that they don't want to work - it's that they want to have some time to de-stress and enjoy their private life.
5. Opportunities for learning and development
Finally, employees need opportunities to learn and grow. If you offer them opportunities to succeed in the workplace, you also need to provide them with the chance to develop to get there.
In the past, businesses focused on hiring employees that already obtained all the knowledge necessary to get the job done. Today, tasks change every day, so employees need to constantly train and improve to succeed in the workplace.
As a result, employers work hard to offer learning and development opportunities to their workers. If you want your team to keep up with the times and remain productive, you need to offer them the tools to get there.
In 2019, LinkedIn's survey shed light on the desire of employees to grow and learn. The results showed that 94% of respondents would switch jobs if they were given more development and learning opportunities. This showed that many companies still fail to offer this to their teams, and their retention goes down as a result.
Yes, salary is very important when you're hiring people to work for you. However, if you want to attract them and keep them working for you, they need to be given the opportunity to upskill. If they upskill, they can work better and earn more. This is good both for them and your business, since you can succeed more with more qualified and educated employees.
Are you offering all this to your employees?
Now take a look at what you are offering to the people working at your company and those that will join in the future. Do you offer them these perks? If the answer is no, make some effort to add these five things to your company's policies and programs. Employees value them above everything else, which makes this your best shot at getting the best talent into your team.