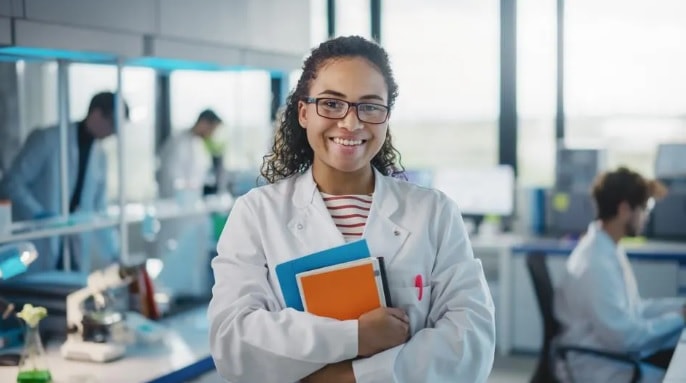 As the fall semester approaches, college students across the nation are gearing up to secure coveted internships that will shape their career paths. Competition for these opportunities can be fierce, making it crucial for students to take specific steps to position themselves as strong candidates. As such, landing the internship of their dreams requires more than just submitting applications; it demands a strategic approach to distinguish themselves from the pool of other eager applicants.
Here, 19 Forbes Coaches Council members share key steps that will give students a leg up on their competition and help set them on the path to professional growth and achievement.
1. Use Summer To Tap Into The Hidden Job Market
Use summer to identify targeted companies and internships. Analyze and build the skills needed. Once acquired, sync these with your resume and LinkedIn to stand out and be found. Too often, college students pursue internships without the qualifications. Network like a ninja. Tap into the hidden job market. Find internal company advocates and referrals now; once you apply, they can request you be considered. - Jill Tipograph, Tipograph Career Consulting LLC
2. Create A Video Cover Letter
Include a video link in your cover letter. The link should take the hiring manager to a video where the applicant speaks specifically to the internship opportunity and why they are the best fit. Show enthusiasm in the video and present yourself holistically, including what you know about the company, the role and what you bring to the organization. Show up fully! - Carrie-Ann Barrow, Scaling Strategies
3. Research Specific Leaders And Reach Out
Aim for a specific leader or a small number of leaders. Read about them on LinkedIn. Find things they've written that genuinely interest you. Then, write to them directly expressing your sincere interest in working with them and why and what you think you can contribute. - Dr. Joel M. Rothaizer, MCC, ABPP, Clear Impact Consulting Group
4. Connect With Past Interns Or Employees In Your Desired Role
Research the interns who've landed this role in the past by running a LinkedIn search on the program name. Look at their backgrounds to see how you compare; consider training or studies to help you steer your career in a similar way. Also, search for similar professionals on LinkedIn and use their career credentials as a guide to position yourself for both internship and future work opportunities. - Laura Smith-Proulx, CCMC, CPRW, CIC, COPNS, CTTCC, An Expert Resume
5. Build Connections Through Advisors And Professors
One specific step college students can take toward landing the internship they want is one we have all heard before because it works: Build connections. Share your interests with your professors or academic advisors, as they will likely lead you to another connection or resource. Also connect with others in related clubs or organizations on campus. They will have knowledge and wisdom to share with you. - Samantha Murphy, Dr. Dori Gatter & Associates
6. Analyze The Company Using Multiple Sources
Research the company or entity you want to intern for! Don't limit yourself to their website (which often only shows the company in a favorable light). Search news sites in particular for what has been published about the group—the good, the bad and the ugly. Even a company that has a few marks against it might still be one you want to work for. - David J. Smith, David J. Smith Consulting, LLC
---
Forbes Coaches Council is an invitation-only community for leading business and career coaches. Do I qualify?
---
7. Clearly Articulate Your Goals And Values
Clearly articulating your goal, purpose and value statements is critical to differentiating yourself from the slew of students vying for the same spot. Organizations want the role to be good for them and good for the student so each gains from the experience. Like any role, a candidate is well served to do their self-work in addition to their homework! - Adena Johnston, D. Mgt., Lateral Group
8. Be Proactive
Don't wait for opportunities to pop up through the career center, for which every other qualified student will be applying. Internship seekers can use LinkedIn, their existing network and other sources to cultivate referrals, meet potential hiring managers, make a positive impression and position themselves for a great internship role that may never get posted. - Scott Singer, Insider Career Strategies
9. Focus On The 'Why' Not The 'What'
Start with the why and not with the what. Why do you want to do your internship at this particular place? After researching this organization, what power skills can you develop there during your internship time together? Show your passion and desire to work there and how it will ultimately help you and the organization grow. - Joyel Crawford, Crawford Leadership Strategies, LLC
10. Correspond With Alumni
Use the "alumni" function in LinkedIn to find alumni from your college. Reach out to individuals who work at your target companies asking for an exploratory chat to learn about their career trajectory. - Lisa Rangel, Chameleon Resumes LLC
11. Emphasize Your 'Differentiating Value'
Make sure that you speak to the "differentiating value" that you bring to the table. You must set yourself apart from your peers by articulating the knowledge, skills or perspectives that you can offer that others can't. Employers are not impressed with the average intern's qualifications. They are looking for someone with the special magic that will "wow" both them and those they will work with. - Karan Rhodes, Shockingly Different Leadership (SDL)
12. Improve Your Speaking Skills
Become a good speaker. Verbal communication is the primary way we represent ourselves to others, and many young people today have not placed a priority on being able to manage a constructive conversation. Nothing beats being able to look someone in the eyes, speak confidently—without filler words (um, like, ah)—and establish a positive relationship through words well-spoken. - John Lowe, Ty Boyd, Inc.
13. Build Work Experience And Practice Interview Techniques
Build work experience to add to your resume and LinkedIn profile. Learn to tailor your resume and experience to the internship position you are applying for. Get clear on your internship goals—where do you want it to take you? Network, use your connections and leverage your family and friends' connections. Practice the STAR (situation, task, action and result) interview technique so you are prepared and confident when the time comes to interview. - Anita O'Connor-Roberts, AOC Consulting
14. Ask Yourself What Your Dream Internship Looks Like
Internships are like career samples, so be honest with yourself about what you're looking for. What type of work environment do you need in order to thrive? How important are workplace relationships to your day-to-day mental health? What role does feedback play in helping you learn? What values matter most to you and the companies to which you will commit? What skills are you seeking to develop? - Zitty Nxumalo, Deftable, LLC
15. Utilize LinkedIn's AI Feature
College students applying for fall internships can better position themselves by leveraging LinkedIn, which has proven to be a consistent hub for students. Now, LinkedIn has an AI bot that can elevate your presence on the platform, allowing students to stand out even more. The bot generates verbiage that's designed to breathe life into your messaging, so you can attract your ideal internship. - Dr. Tajuana Ross, drtajuanaross.com
16. Leverage Your Personal Branding Statement
Students applying for internships must stand out. Adding a personal branding statement to a resume conveys the exceptional qualities, skills, experience and knowledge that distinguish great internship or job seekers from average candidates. Branding statements must be tailored to a specific type of job and demonstrate how you would excel in that role. Hiring managers favor applicants who stand out. - Lori A. Manns, Quality Media Consultant Group LLC
17. Enhance Your LinkedIn Profile
One specific step a college student can make is to enhance their LinkedIn profile and presence. Use LinkedIn to highlight your skills, experiences and professional interests. Target the right companies, connect with professionals in your field and join industry groups to expand your network and increase your visibility to potential employers. - Jay Garcia, Jay Garcia Group
18. Ensure Alignment With Your Goals
Ensure there's alignment with your current career aspirations. Consider roles that would allow for the expansion of your inherent abilities while fostering skill development and leadership potential. If there are opportunities to meet future co-workers through networking events, participate and inquire about the organization's culture and growth opportunities and ask for introductions. Do your research! - Ariel McGrew, Tactful Disruption®
19. Reveal Your Passion
Show your passion. There are a lot of college students out there, but I'd want to hire one who really has a passion for the career they want to have, along with a lot of ambition and ideas for how they can contribute to my company. - Stacey Ackerman, NavigateAgile