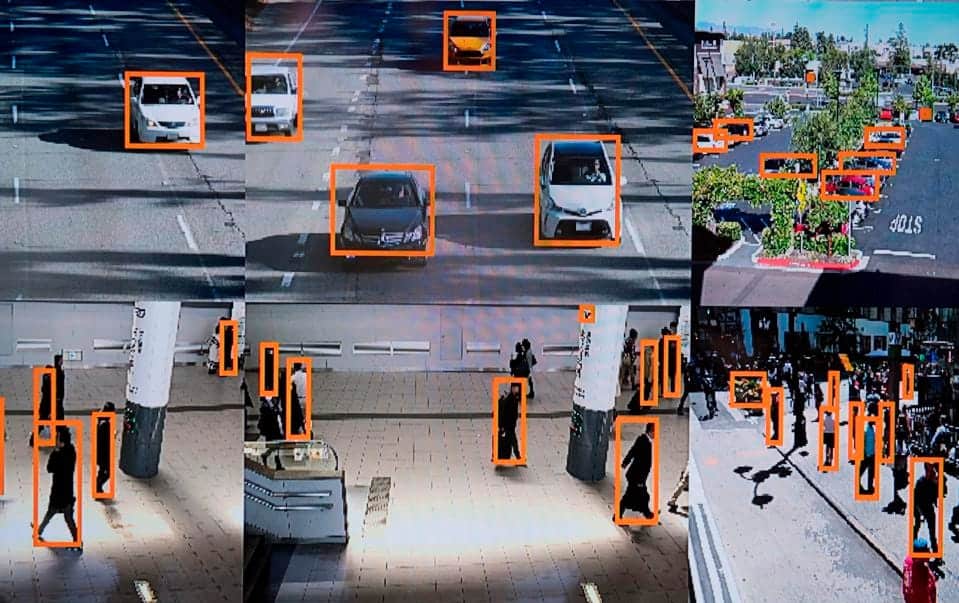 Key takeaways
Artificial intelligence, as a field, is booming
If you are interested in launching a career in AI, now is an excellent time to building up both a knowledge base and skill set
Even if you don't want to learn how to push AI forward, you can work with current AI products to help businesses succeed
Artificial intelligence (AI) might feel like a wave of the future right out of a science fiction movie. However, the field has been expanding its reach for years. Recently, AI has been in the spotlight for some impressive advancements that show immediate value and improve efficiency.
You've likely heard that AI is threatening certain jobs. For example, AI might be proficient enough to handle basic data entry tasks. While AI could streamline tasks people used to complete, it is also creating a new field for workers to manage and direct the technology.
This might be a good time to get started if you are interested in a career in AI since, in recent years, AI-powered tools seem to be gaining significant momentum. Let's explore how you can dive into the industry.
What jobs are available in artificial intelligence?
When you think of artificial intelligence, you might conclude that AI handles everything in a project from start to finish, but that's generally not the case. Most applications of AI involve some level of human direction.
As everyday applications abound, so do the AI employment opportunities. Here's a look at some of the available jobs.
AI research scientist
Research scientists in the AI field study artificial intelligence and machine learning. The goal is to learn about what is and isn't working. With that information in hand, these scientists push the envelope forward for AI use.
Depending on the research goals, an AI scientist might spend time developing new algorithms to solve problems. Typically, this research happens on a college campus or in a research institute. However, some companies with robust R&D labs also work with AI research scientists.
The pay range for these scientists varies. According to Glassdoor, you can expect to make at least $100,000 annually. On average, AI research scientists earn $121,393 annually, with some earning upwards of $200,000 yearly.TRYQAbout the Emerging Tech Kit | Q.ai - a Forbes company
AI data analytics
At its core, artificial intelligence is powered in part by data analytics. Nevertheless, managing the data provided to an AI-powered program is crucial to obtaining the desired outcome. With the proper training, a career in AI data analytics could be lucrative.
Payscale estimates that workers in this position could earn an average of $64,680 per year. While this may seem low, the role could be the perfect way to get into AI. With more experience, you might move on to more lucrative positions within the industry.
AI consultant
AI has a wide range of applications. For those who aren't overtly technical, more like tech-savvy, the thought of implementing AI into business operations might seem far-fetched. That's where you can step into the picture as an AI consultant.
As a consultant, you must have a solid understanding of how AI works. When you work with a business, you can look for ways to harness the power of AI for a more efficient business outcome.
Typically, an AI consultant will specialize in a particular field. Fortunately, you won't necessarily need to know the nitty-gritty details of how AI works. Instead, you'll need to understand how AI can be applied to achieve desired outcomes.
Software engineering for AI
Artificial intelligence relies heavily on software engineers to develop AI-powered programs. A robust background in software engineering could translate well into a career in AI.
Software engineering is a growing field. According to Indeed, software engineers earn $112,433 per year. Those who work with AI might command a higher salary than the average software engineer.
AI sales
AI-powered tools are revolutionizing how things are done in specific fields. If you aren't up to date on AI developments, you might not realize the many ways AI can make your life easier. When you work in AI sales, you'll help get the word out about what AI can do for your customers.
AI-powered tools run the gamut of industries. Typically, an AI sales position focuses on a single product in a given industry. You'll help customers learn how to use the tool when on the job. Plus, you can find customers that may benefit from the tool you are selling.
How to pursue a career in AI
Artificial intelligence represents an exciting new frontier in terms of future job prospects. If you want to pursue a career in AI, here are some steps you can take to make it happen.
Learn technical skills
Artificial intelligence is undeniably a technology-driven field. If you are considering a career in AI, you'll likely need to build on your technical skills.
However, going all in on technical skills isn't always enough. The best candidates for an AI-driven job are those with experience in AI and another field with a problem that AI could solve. For example, those with a background in AI and healthcare might be the perfect fit for AI-related jobs in the healthcare industry.
Build your education
When considering a career in AI, learning everything you can about the technology is wise. Reading books on AI is a great place to dive in.
As you build your knowledge, you'll likely need to take courses on the topic or even pursue a degree to break into the field. A college degree isn't required to succeed in AI.
However, if you can acquire the necessary skills without a degree, then you might be able to pass on higher education. For example, coding boot camps might be an excellent place to streamline your educational experience.
Learn workplace skills
As with any profession, you'll need more than a deep knowledge of AI to succeed. You should consider building your soft skills for a smooth transition into the workplace. For example, you might work on your communication, public speaking, negotiation tactics and more.
The bottom line
Artificial intelligence is here to stay. As technology pushes the boundaries of AI, more jobs will pop up in this field. If you are interested in working in this arena, it's never too late to get started.
If you prefer to benefit from AI without shifting careers or working in this industry, investors will find a remarkable opportunity in Q.ai's Investment Kits, like the Emerging Tech Kit. The AI-powered portfolios analyze market movements and make necessary corrections based on your goals and risk tolerance. They also offer an unique hedging product called Portfolio Protection which uses the same underlying investment-trained AI to protect your gains and reduce your losses, no matter what industry you invest in.